Webinars & Training
November 15, 2022
Lesson 5: Food Allergy Prevention
This webinar will discuss the latest information on food allergy prevention.
Join us for the final webinar in FARE's five-part series, "Food Allergy in Five Lessons," presented by Dr. John James. Gain insights into the prevention of food allergies, including defining "high risk" infants, maternal diet in pregnancy and lactation, early introduction of potentially allergenic and complementary foods, importance of infant diet diversity, role of specific formulas, and shared decision-making with families regarding prevention of food allergy. 
FARE is a Continuing Professional Education (CPE) Accredited Provider with the Commission on Dietetic Registration (CDR) and is currently seeking CEUs for this webinar.
About the Speaker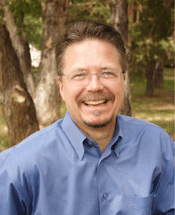 John James, MD, has specialized in diagnosis and management of allergic diseases and asthma for over 30 years, with a focus on food allergy and anaphylaxis. He holds board certifications in Allergy and Immunology and in Pediatrics. An Arkansas native, Dr. James majored in Chemistry at the University of Arkansas in Fayetteville and received his medical degree from the University of Tennessee in Memphis. He completed pediatric residency at the University of Utah and a fellowship in Allergy and Immunology at Johns Hopkins University, where he trained with noted food allergy experts
Dr. James will be joined by Tiffany Leon, a Registered Dietitian and FARE's Asst. Director of Training and Professional Programs. Tiffany supports the development of educational materials and training programs for key target audiences including Registered Dietitians or other healthcare professionals, commercial foodservice operators and of course, those with food allergies!