Information for Employers
Strategies that employers can use to ensure a safe and comfortable working environment for employees with food allergies.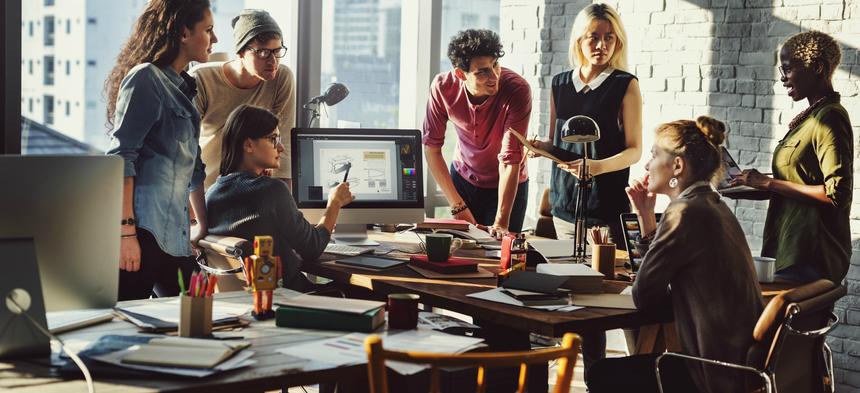 A food allergy may be considered a disability under current federal laws, such as Section 504 of the Rehabilitation Act of 1973, Title I of the Americans with Disabilities Act of 1990 (ADA), and the ADA Amendment Act of 2008. The Job Accommodation Network, a disability information service provided by the U.S. Department of Labor, gives suggestions for how an employer might find more reasonable accommodations for an allergic employee. Here are some highlights of strategies that employers can utilize to ensure a safe and comfortable working environment for employees with food allergies:
Conduct a training session to educate employees on food allergies and place signage in the kitchen with information about anaphylaxis and how to spot the signs of an allergic reaction.
Provide designated cups, plates, and utensils for those with food allergies, or a separate space to store those items that employees with food allergies purchase themselves.
Address the accommodations in meetings, trainings, etc. as well as in the daily work environment.
Take action if other employees interfere with the provision of the reasonable accommodations (i.e., stealing/tampering with food, or eating food that contains an employee's allergen in a meeting).
If you're planning a team outing, gathering, or celebration that involves food, ask the employee what will work for them and make the appropriate accommodations to help ensure they can participate and be included.
Allow for flex time and be understanding if the employee needs to take sick days or unexpected leave for medical appointments.
Allow an employee to keep medication with him/her at all times and note that an employee with a food allergy may wear medical identification, such as a necklace or bracelet.
Read our guidance about how employees can successfully manage their food allergies in the workplace.