Home Management of Anaphylaxis During the COVID-19 Pandemic
A paper published April 18, 2020 in the Journal of Allergy and Clinical Immunology: In Practice proposes criteria to evaluate circumstances in which anaphlaxis can be managed at home to limit the risk of contracting COVID-19.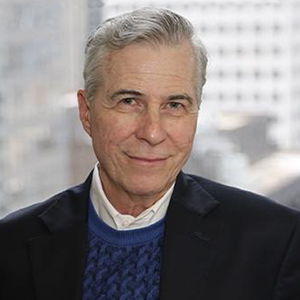 COVID-19 has created new risks for individuals seeking emergency care. The fears and risk of contracting the virus during a visit to the emergency room is great enough that allergists may choose to modify their recommendations for patients managing anaphylaxis, including those experiencing a food allergy reaction.
Under normal circumstances, following an anaphylactic reaction, experts advise seeking emergency care after administering an epinephrine auto-injector to ensure optimal patient care. However, during the COVID-19 pandemic, some patients whose symptoms have resolved following treatment with one or two epinephrine auto-injectors may be safer recuperating at home rather than seeking care in an emergency department.
To better assess the risks and benefits of allowing individual patients to recover at home after using one or two epinephrine auto-injectors to treat anaphylaxis, Dr. Tom Casale (Distinguished Chairman of the FARE Clinical Network, and formerly FARE's Chief Medical Officer for Operations) has co-authored a paper published in The Journal of Allergy and Clinical Immunology: In Practice. The paper offers guidance on how allergists might advise patients to manage anaphylaxis at home if their reaction symptoms resolve following treatment with epinephrine.
Home Management of Anaphylaxis Graphic For Use During COVID-19
A diagram illustrating this guidance
Download Now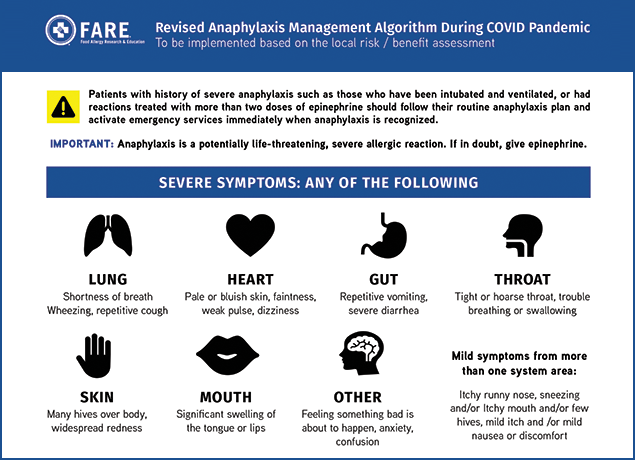 NOTE: Recuperating at home is not recommended if the patient has a history of being intubated and ventilated, or has had reactions in the past that required more than two doses of epinephrine. All patients are encouraged to have at least two epinephrine auto-injectors available at home, and patients who have a history of reactions that required multiple epinephrine auto-injectors are strongly encouraged to have more than two epinephrine auto-injectors available.
These recommendations are directed toward allergists rather than patients. Each patient is different, and all patients should reach out to their doctors to discuss their personal anaphylaxis care plans and determine which approach to anaphylaxis management is best for them. Telemedicine may offer opportunities to consult with doctors from home and plan in advance for how best to manage anaphylaxis during this time.
For additional information, the full text of the published paper can be found here.
Related Resources
Information for keeping the food allergy community safe during the COVID-19 pandemic
Get to know this document, the cornerstone of personalized treatment for anyone with a food allergy.