Food Allergy Anxiety
Stories about food allergy anxiety written by Teen Advisory Group (TAG) members.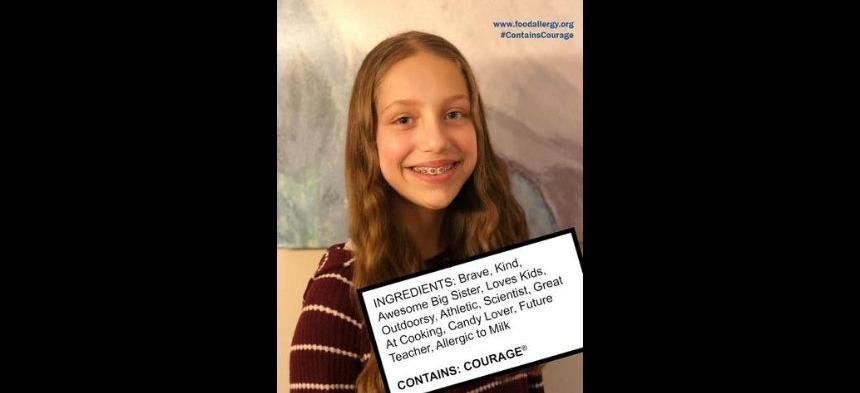 Key Takeaways
If there was one thing I learned, it would be, don't be afraid to ask for help. There's always someone who is willing to help you and truly cares about you.
-Thomas
It's most important to express any worries you might have to either your parents or someone else you can trust because they can help you. Never be embarrassed or afraid.
-Lauren
As with most things, communication is key. Talk to your servers, chef, or manager, and if you don't feel comfortable, talk to the people you're with and let them know. Just know you're not alone in being anxious.
-Emily
Sophie
"Anxiety around food allergies is not something to ignore. It is a common response to a very serious condition, but with the right resources, it is nothing to be afraid of!"
-Sophie
I began to take a step back and tried to look at my allergies from a different perspective. This made me realize that I really can lock my worries and anxiety into a box, I just have to remember to open that box after the fact.
-Erika
To help ease my anxiety, I make sure that I carry my autoinjectors with me at all times. Also, when I am feeling anxious I talk about it to my parents, sister, and friends, and that really helps.
-Shaelyn
I always speak up and am not afraid to ask people whether anything may contain peanuts or tree nuts.
-Amelia
We live with a life-threatening condition, and any anxiety and fear you experience are perfectly valid and expected. Just don't let it stop you from living life.
-Alia