Webinars & Training
October 18, 2021
Food Allergies, Disability Law and Your Rights: Navigating Public Accommodations
1:00 p.m. – 2:00 p.m. ET
For people living with food allergies, visiting places of public accommodation – that is, businesses that are usually open to the public, including restaurants, theaters and recreation facilities – can present a wide variety of challenges, including access to safe food options. Will the bistro be able to accommodate your needs? Will you be allowed to bring your own food into the stadium? These uncertainties can be stressful for anyone managing food allergy and food intolerance. In this webinar, the fourth in our six-part series on food allergy patient rights, we will discuss the rights that food-allergic patrons have when using public accommodations and the cases in disability law that impact those rights. 
About the Speakers
Laurel Francoeur, Owner/Managing Partner, Francoeur Law Office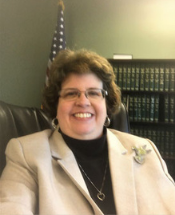 Laurel Francoeur graduated from M.I.T. with a Bachelor of Science degree in Political Science with a minor in Philosophy. She is a graduate of Suffolk Law School and has been a practicing lawyer since 1996. Her practice focuses on food allergy issues. She is a national speaker on the topic of food allergy and the law. She drafted legislation in Massachusetts to allow easy access to epinephrine for students in classrooms and has testified at the state and federal level about food allergy issues. She has also worked with the Mass. Department of Public Health on food allergy guidelines for restaurants. In 2019, Laurel was named a "Top Woman In Law" in Massachusetts. She is the author of "Flying With Food Allergies" and co-author of "The Preschool Food Allergy Handbook," which serves as an official reference for preschools in New York City. She has a 21-year old son with multiple food allergies.