Webinars & Training
August 16, 2021
College-Bound With Food Allergies
1:00 p.m. – 2:00 p.m. ET
Whether you are applying to college or packing for your freshman year, having a framework in place for safe and equal access at college is critically important. This webinar, the second in our six-part Food Allergy Patient Rights webinar series, will address how recent court cases and settlements have provided students and colleges with a framework for ensuring that the college experience is both positive and safe.
FARE is a Continuing Professional Education (CPE) Accredited provider with the Commission on Dietetic Registration (CDR). CDR Credentialed Practitioners will receive one Continuing Professional Education unit (CPEU) for completion of this course.
​
About the Speaker
Mary Vargas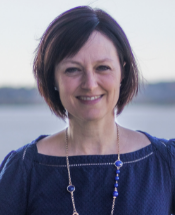 Mary Vargas is a founding partner with the litigation firm Stein & Vargas, LLP, based in Washington, D.C., where she engages in nationwide impact litigation on behalf of individuals with disabilities. Vargas has won key victories in federal courts throughout the United States on behalf of individuals with food allergies, celiac disease and other disabilities. She was awarded the 2017 FARE Vision Award for food allergy activism, the 2016 Eagle Award for groundbreaking disability rights litigation related to the representation of a deaf medical student, and the 2010 Advocacy for Persons with Pain Award. Vargas is a 1998 Skadden Fellow and a 1994 Truman Scholar. She is the mother of three boys, one of whom has food allergies and celiac disease.
​
Learn more about the Six-Part Food Allergy Patient Rights Webinar Series