Six-Part Webinar Series on the Latest in Food Allergy Treatment and Management
Learn more about food allergy treatment and management and what's to come.
The Latest in Food Allergy Treatment and Management
This educational webinar series takes a deeper look into current and emerging therapeutic options for those living with food allergies. Each webinar is free and presented by leading experts in the field. 
After each live webinar, a recording will be provided so that the webinar can be watched at your convenience. Click here to see the slides from the latest webinar in the series. 
Register for the Next Webinar: The Microbiome and Food Allergies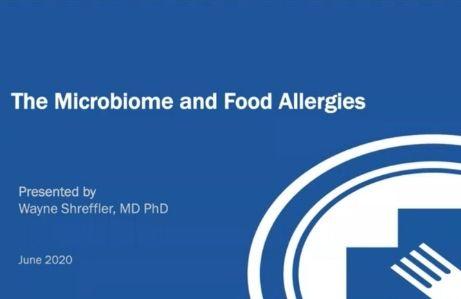 Watch the Latest!
In this third webinar of our 2020 series on research and innovation, you'll hear the latest on cutting-edge studies on new food allergy treatments.
Your food allergy story powers research that changes lives.
Join the FARE Patient Registry® - making a difference is easy and confidential.
Join Patient Registry