Food Allergy Awareness Week
Take Action Thursday
Take Action Thursday is a day to drive new grassroots advocates to do step up and show out to help blaze a trail – Join us to learn how you can be the change!
Get Up, Stand Up, Speak Up – Being a Food Allergy Advocate
With our Guests Maeve Willis and Christina McCauley
10:30 a.m. ET
If you or a loved one has food allergies, you are forced to become an advocate. Tiffany and Jason are joined by two food allergy advocates, Maeve Willis and Christina McCauley, as they discuss what advocacy looks like – both personally and professionally – and hear about the different ways the food allergy community can create a better life for themselves and their families, now and in the future.
Looking Back
A Conversation With Senator Chris Murphy (D-CT)
12:00 p.m. ET
Senator Chris Murphy touches on the past successes in food allergy advocacy and celebrates the strides made in keeping the food allergy community safe.
A Legislator's Food Allergy Mission in Virginia
With Delegate Price
5:00 p.m. ET
Delegate Price represents the 95th District in the Virginia House of Delegates and is joining us to talk about food allergy.
Ask the Expert
Jason Linde & Jon Hoffman
6:00 p.m. ET
Jason comes to FARE with not only the life experience of living with food allergies but also 25-years of advocacy experience. His current role is FARE's Senior Vice President of Government & Community Affairs. Jon Hoffman is the Senior Director of Government Affairs and is responsible for federal lobbying and meeting with legislators in order to move pieces of legislation that make life better for families with food allergies.
Learn More
Pre-School and K-12 Food Allergy Advocacy in Action
With Food Allergy Advocates Thomas Silvera & Priscilla Hernandez
7:00 p.m. ET
Join us to hear about how they are making food allergy strides within legislation.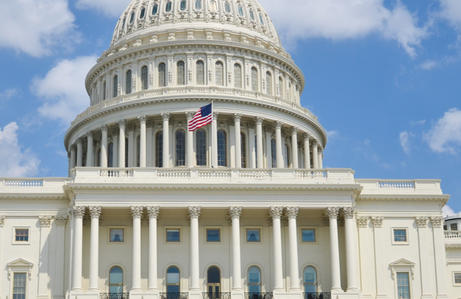 Courage at Congress 2022: Advocate for a Cure
This year's free event features engaging panels with policymakers from Congress, the Food and Drug Administration (FDA), and the National Institutes of Health (NIH).
Thank you for your support during Food Allergy Awareness Week!