2023 Food Allergy Awareness Week Proclamations
Has your state issued a proclamation for Food Allergy Awareness Week?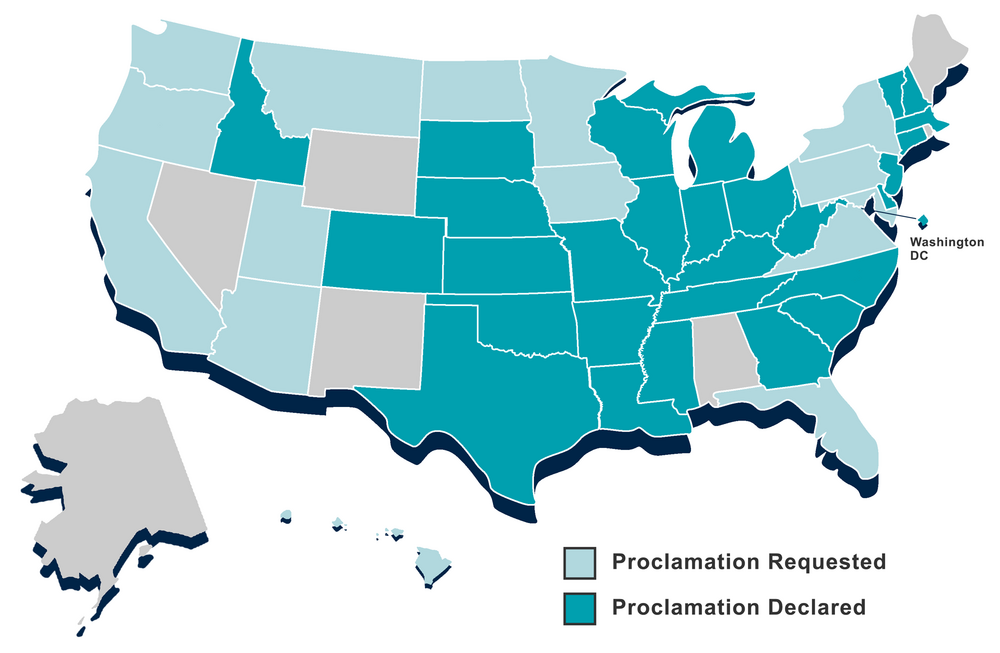 Put FARE on the Map!
Each year, elected officials including governors, mayors and city council members across the country make formal proclamations recognizing Food Allergy Awareness Week. They do this in response to requests from people like you! As FARE receives proclamations, the corresponding states on our map will be shaded teal, the color of food allergy awareness.
Why Request a Proclamation?
Proclamations help inform elected officials about the serious nature of food allergies and show that our government offices care about state, city or county residents with food allergies. Receiving a proclamation can boost media attention and may even prompt elected officials to consider changes in policy or new legislation that improves the food allergy community.
Learn how to Request a Proclamation
Already Requested? Email advocacy@foodallergy.org.
If you see that your state has already been requested, but not yet declared, please consider still submitting a request.
Request that your state declare May 14-20, 2023, Food Allergy Awareness Week.
Learn how to submit a proclamation for Food Allergy Awareness Week.