Media Release
February 09, 2021
FARE Welcomes Susan B. Ralston as Chief Revenue Officer
Ralston joins FARE with over 25 years of experience in strategic planning and development in both private and public sectors
McLean, Va. (February 9, 2021)—FARE, the world's leading non-governmental organization engaged in food allergy advocacy and the largest private funder of food allergy research, is pleased to announce the addition of Susan B. Ralston as FARE's Chief Revenue Officer. Susan has more than 25 years of experience working with high-level executives and brings a wide range of skills and experience to FARE's current development team.  
"We are excited to have Susan Ralston join our team in this capacity, bringing her expertise to FARE and the 85 million Americans living with food allergies," said Lisa Gable, chief executive officer of FARE. "Susan's ability to build strong cohorts of supporters will help elevate FARE to the next level as we continue to grow as an organization."
Ralston has worked with FARE in the past. Among other things, she helped design and build the Board of Governors and Board of National Ambassadors to better position FARE to rapidly respond in the evolving landscape of food allergy and support the organization's growth. 
"I am thrilled to join FARE's development team to help build out their partnerships with key audiences and stakeholders," said Ralston. "I am looking forward to working once again with this wonderful organization as food allergies impact millions of Americans on a daily basis. The FARE team is already making a huge impact in the food allergy community and will only continue to grow from here."
Ralston has more than two decades of experience in grassroots organizing, political strategy, public relations, and event management, bringing skills in fundraising, issue advocacy, and management. Her career has included service as Special Assistant to President George W. Bush and was actively involved in the creation of the President's Advisory Commission on Asian Americans and Pacific Islanders. As a consultant, she has created development strategies, as well as partner and coalition programs for non-profit organizations, including the Healthy Weight Commitment Foundation (HWCF), Passages Israel, Protect Our Power, and the Muslim American Leadership Alliance (MALA). 
Ralston will replace Sherry Fazio, who announced she is returning to consulting.  
"I would like to thank Sherry for her dedication, commitment and leadership in assisting with FARE's turnaround," said Gable. "It's unbelievable the progress we have made with her leadership of the development team."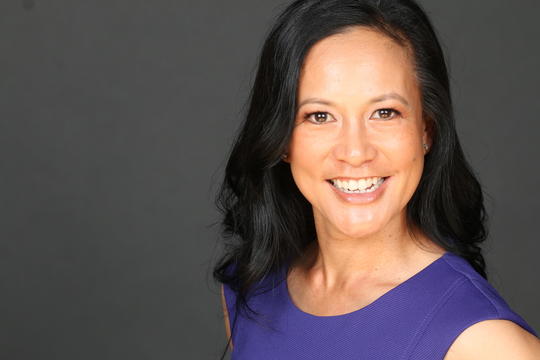 ---
Media Contact:
---
About FARE
FARE is the world's leading non-governmental organization engaged in food allergy advocacy and the largest private funder of food allergy research. Our mission is to improve the quality of life and the health of individuals with food allergies, and to provide them hope through the promise of new treatments. FARE is transforming the future of food allergy through innovative initiatives that will lead to increased awareness, new and improved treatments and prevention strategies, effective policies and legislation and novel approaches to managing the disease. To learn more about FARE, visit our Living Teal™ YouTube channel, or www.foodallergy.org.