Media Release
September 08, 2020
FARE Welcomes Dr. Milton Brown to Board of Directors
Brown will also serve as co-chair of FARE's Voice of the Patient Roundtable, support efforts to address Diversity, Equity & Inclusion in food allergy education and research
McLean, Va. (September 8, 2020)—FARE (Food Allergy Research & Education), the world's leading non-governmental organization engaged in food allergy advocacy and the largest private funder of food allergy research, is pleased to welcome Milton Brown, MD, PhD, to its Board of Directors.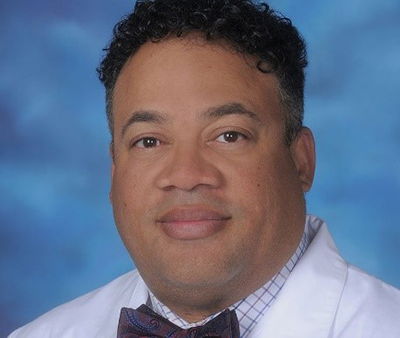 Brown currently serves as Professor of Practice and Director for the Center for Drug Discovery for Rare and Underserved Diseases at George Mason University in Fairfax, Virginia and Fellow at the National Academy of Inventors (FNAI). His distinguished career has led to his international recognition as a leader in drug discovery and development research.
"We are excited to have Dr. Brown join our Board, bringing his unique talents, expertise and perspectives to FARE and the 32 million Americans living with potentially life-threatening food allergies," said David G. Bunning, chairman of the Board of Directors for FARE. "Dr. Brown's passion for medicine is clear, and we know this passion will aid us in our mission to find a cure for food allergies and improve the lives of all those affected."
Dr. Brown is a recipient of the 2015 Percy Julian Award by the National Organization of Black Chemists and Chemical Engineers for significant contributions in pure and/or applied research in science and has served as a scientific reviewer of grants and programs for the National Institutes of Health (NIH), National Cancer Institute (NCI) Cancer Center Support Grants, Department of Defense (DOD) and the American Association for the Advancement of Science (AAAS). Brown previously served as Deputy Director for Drug Discovery & Development at the Inova Schar Cancer Institute and Director of the Inova Schar Cancer Center for Drug Discovery at Inova Center for Personalized Health in Fairfax, Virginia.
In addition to his role on FARE's Board of Directors, Brown will also serve as a co-chair of FARE's Voice of the Patient Roundtable: Diversity, Equity & Inclusion. The Roundtable, which is set to be scheduled this fall, is co-chaired by Michael Frazier, FARE Board of National Ambassadors and Advocacy Advisory Committee member, and seeks to bring thought leaders together to find consensus on how patient advocacy organizations can advance diversity, equity and inclusion (DEI) in the work that they do. Following the event, FARE will publish a blueprint outlining actionable steps to address DEI in food allergy education and research.
"In identifying leaders who can play a key role in moving food allergy science and advocacy forward, Dr. Brown stood out as a seasoned professional who has a track record for developing trust in the community and with grateful patients and in maintaining multi-investigator collaborations in academia and industry, locally, nationally and internationally," said Lisa Gable, chief executive officer for FARE. "We are thrilled to have him join our board and look forward to all we will be able to do together."
---
Media Contact:
mmcclain@foodallergy.org
For general inquiries, please call 703-485-6551.
---
About FARE
FARE (Food Allergy Research & Education) is the world's leading non-governmental organization engaged in food allergy advocacy and the largest private funder of food allergy research. Our mission is to improve the quality of life and the health of individuals with food allergies, and to provide them hope through the promise of new treatments. FARE is transforming the future of food allergy through innovative initiatives that will lead to increased awareness, new and improved treatments and prevention strategies, effective policies and legislation and novel approaches to managing the disease. To learn more about FARE, visit our Living Teal™ YouTube channel, or www.foodallergy.org.