Media Room
April 20, 2021
FARE Names Robert Earl Vice President of Regulatory Affairs
Brings More Than Three Decades of National and International Experience in Food and Nutrition
McLean, Va. (April 20, 2021) – Today, FARE, the world's leading non-governmental organization engaged in food allergy advocacy and the largest private funder of food allergy research, announced the addition of Robert "Bob" Earl as Vice President of Regulatory Affairs. 
"Bob will be an outstanding member of our senior team, and I look forward to his many contributions on behalf of the 85 million Americans who are affected by food allergies and intolerances, including the 32 million who have a life-threatening condition," said Lisa Gable, Chief Executive Officer of FARE. "He brings to FARE an impeccable reputation and more than three decades of domestic and international expertise in food allergens, food labeling, and food and nutrition policy and regulation."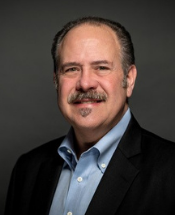 Most recently, Bob was Director of Regulatory Policy Intelligence at Kerry Taste & Nutrition, a world leader in taste and nutrition for the food and beverage industry. Bob also worked in various regulatory leadership positions at The Coca-Cola Company, including Global Nutrition & Health Policy Director, Corporate Scientific and Regulatory Affairs, and also Global Director, Policy Development, Global Scientific & Regulatory Affairs. 
Early in his career, Bob established the Food Allergy and Sensitivities Committee at the International Food Information Council (IFIC). He has worked closely with one of FARE's legacy organizations, FAAN (Food Allergy & Anaphylaxis Network), and with FARRP (Food Allergy Research & Resource Program, University of Nebraska).  Professionally, as a Registered Dietitian Nutritionist, Bob has served on the Board of the Academy of Nutrition & Dietetics and as Speaker of its House of Delegates; he is currently chair-elect of its Food & Culinary Dietetic Practice Group. He is also the recipient of the Academy's prestigious Medallion Award. 
"I am honored to be joining the incredible team at FARE, which is doing so much good, from research to advocacy, in service to the millions of Americans with food allergies," said Earl. "I'm looking forward to helping FARE pursue its ambitious agenda, which includes developing a better way to test people for food allergies and helping to discover new cures and therapies."
Bob earned a bachelor's degree from the University of Michigan, and a master's degree from the School of Public Health at the University of North Carolina at Chapel Hill, with a concentration in public health nutrition policy and program administration.
A native Washingtonian, Bob resides in Falls Church, VA, where he is also a registered yoga teacher.
---
Media Contact: 
---
About FARE
FARE (Food Allergy Research & Education) is the nation's leading non-profit engaged in food allergy advocacy as well as the largest private funder of food allergy research. FARE's innovative education, advocacy and research initiatives transform the future of food allergy through new and improved treatments and prevention strategies, effective policies and legislation, and novel approaches to managing the disease. To learn more, visit: foodallergy.org.