FARE Blog
October 20, 2021
Tips for a Food-Allergy-Friendly Halloween
Just because a child has food allergies doesn't mean they have to miss out on the fun Halloween festivities!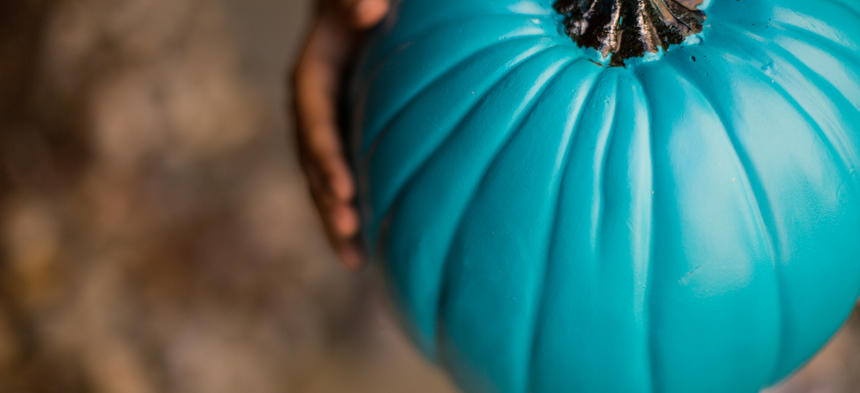 Guest post by Teen Advisory Group (TAG) member Noelle Nelson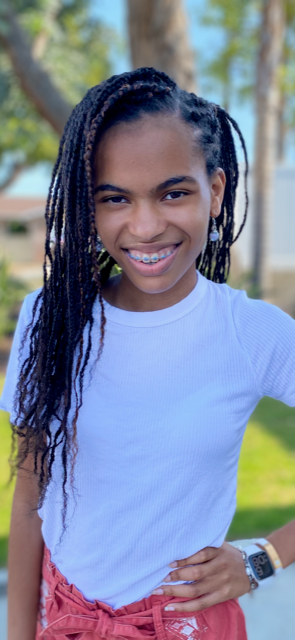 Hi, my name is Noelle Nelson. I'm 16 years old and a member of the Teen Advisory Group (TAG) for FARE. I am allergic to milk, peanuts and tree nuts. In this blog post, I will be sharing a few tips for children, teens and adults with food allergy so that the Halloween season can be both fun and food allergy friendly!
Halloween: a time for candy, costumes, parties, treats and spooky festivities. However, besides the fun costumes, Halloween can be a challenging time of year for many food allergy families. Whether it's the classic tradition of trick-or-treating and receiving various types of candy (sometimes unlabeled) at doorsteps, or the typical Halloween parties where baked goods and more candies are served, for food-allergic children, teens and adults, this season can become dangerous quickly. Many of the top allergens are innocently handed out to children on Halloween through candy and other treats! But even so, Halloween is an experience that no one should have to miss out on due to food allergies.
Tips for Everyone
Here are my tips as a teen with food allergies to make your Halloween season fun and safe.
Always check the labels of candies or treats before consuming, even if you have had the treat before. Sometimes, ingredients or production factories
can change, and it is always better to be safe and double check! Don't consume any candy or treats that don't contain a label.
If you attend a Halloween party, talk to the host (if you feel comfortable) prior to the event to let them know about your allergies. They could possibly make
accommodations or restrict certain foods from being served in order to keep you safe!  Additionally, you can make your own safe treats to bring to a Halloween party if you don't feel comfortable trying anything there.
If you go trick or treating, wear gloves if you feel you need to and bring along hand wipes that can remove allergens!
For fun, try baking some new safe Halloween treats or other seasonal baked goods during the fall season!
If going to a Halloween event or trick-or-treating is not practical, host your own safe Halloween party. Serve allergy-friendly treats or even have no food at all and
instead focus on the costumes side of Halloween!
Tips for Parents With Children Who Have Food Allergies
For parents with kids with food allergies, do what you think is best for your child to keep them safe during this season.
Accommodate your child so they aren't left out: Even though Halloween can be such a scary time for food allergy parents, I recommend still allowing a food-allergic child to participate in trick-or-treating. Some suggestions to make trick-or-treating safe include using gloves, going to Teal Pumpkin Project

 

homes (more on that below), only going to homes with people you have spoken to, or taking other precautions to keep your child safe. For example, when I was young, my family would only trick-or-treat from homes where we knew the people so that we knew they were "safe homes." Speak to any friends or neighbors to see if they could have allergy-friendly or non-food treats ready for your child so they can still participate in a classic Halloween experience.
Create a trading system: I also suggest creating a "trading system" for your food-allergic child. This trading system may consist of your child trading out any candy or treats they receive, whether from school or from trick-or-treating, for safe candy/snacks or even a small toy. This system (which can even become a new tradition!) makes Halloween just as special for a child with food allergies!
Remind your child to ask before they eat: Don't forget to remind your child, especially if they are young, to always ask if they can eat something to ensure that they are only consuming foods that are safe for them. Although this is likely a common routine in many food allergy households, remind your child not to accept food from another person without asking their parents first.
Always carry epinephrine and other life-saving medications: Halloween is an especially important time to not forget any life-saving medication when away from home. Whether at school or while trick-or-treating, always make sure your epinephrine device and any other allergy medications are in reach in case of an emergency.
Provide safe treats: Pre-purchase safe candy for your child so they have something to look forward to after trick-or-treating!
Don't forget or let your guard down: Dispose of any candy that your child cannot eat! 
Participate in the Teal Pumpkin Project: My last suggestion is to try out the Teal Pumpkin Project, an initiative to make trick-or-treating more inclusive for children with food allergies! My family started participating in the Teal Pumpkin Project when I was in middle school, and it made Halloween so much more fun! Sometimes, as a food-allergic kid knowing I couldn't eat any of the candy or baked goods at my school's Halloween event, I felt that Halloween was disappointing. But the Teal Pumpkin Project gave me a fun alternative to the treats side of the Halloween season. Painting orange pumpkins teal and finding non-food treats to hand out on October 31st was a fun experience, and I am so glad I got to enjoy the Teal Pumpkin Project as a child. Click here to find out more about what the Teal Pumpkin Project is and how you can participate.
Halloween should not feel like a burden or a holiday any food-allergic child, teen or adult feels they have to miss out on. I hope these tips and suggestions will make your Halloween season safe, spooky and spectacular! Happy Halloween!