Are You Ready for the Top 9-Free Meal Challenge?
These nine top 9-free recipes can jump-start your allergy-friendly menu ahead of our Top 9-Free Meal Challenge on Wednesday, May 13.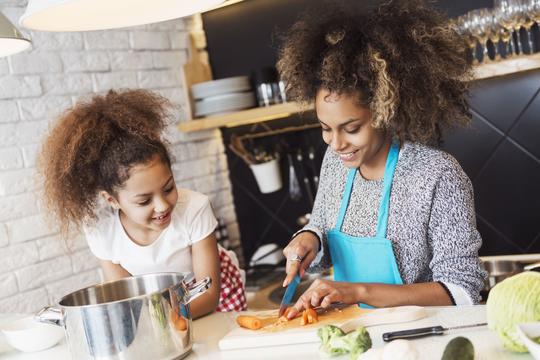 On Wednesday, May 13, FARE is hosting the Top 9-Free Meal Challenge. We're encouraging every household in America to experience food allergy management firsthand by avoiding common allergens for a meal – or all day! To raise awareness and deepen the public's understanding of food allergy, we're inviting the broader community to figure out what to cook when you can't eat one or more of the nine top allergens. These include egg, milk, soy, wheat, peanut, tree nut, fish, shellfish and sesame. 
Food allergy families face a relentless (and sometimes life-threatening) challenge every single day: preparing wholesome meals that are free of their problem ingredient(s). At a time when food shortages make it hard for all families – but especially those who rely on specialty free-from foods – we are encouraging everyone to take this challenge and get creative with items in your kitchens and pantries to make nutritious and delicious meals.
The recipes below are top 9-free or can easily be made so. Take them for a spin, or try your own. (And if you're looking for more options, you can sample from our Mother's Day Breakfast in Bed menu.) Use the hashtag #Top9Free to share what you've learned by eating meals free from top allergens, whether you're avoiding just one or all nine. We can't wait to hear (and see) what you make!
Breakfast Foods
Side Dishes
Entrees
Sweets