Contains: Courage® Research Retreat
Tuesday, October 11 – Wednesday, October 12, 2022
Contains: Courage® Research Retreat
SAVE THE DATE!
FARE's Contains: Courage® Research Retreat 2022 will bring together clinicians, industry representatives, and investigators in academia and clinical care to share and learn about the latest advancements in food allergy biology, treatment, prevention and patient-centered care.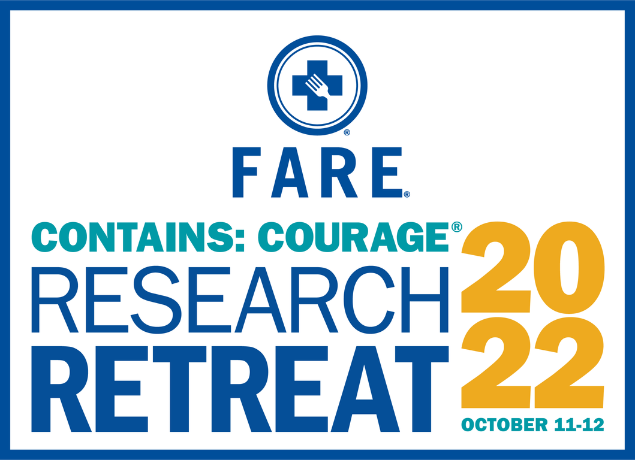 Topics for 2022
This virtual event will feature two days of presentations and live question and answer sessions with key medical experts and researchers sharing the newest data and research in the food allergy space.
2022 Agenda Coming Soon!
View 2021's Agenda