Webinars & Training
July 28, 2020
WEBINAR: Q&A on College Dining During COVID-19
Speakers: Terri Brownlee, Gina Forster, Jill Hamilton, Laura Lapp and Tina Reddington
In March, colleges and universities across the country were forced to move to a virtual learning environment in response to the COVID-19 pandemic. Like all facets of the campus life, dining operations were affected, and likely reduced, to meet strict standards and ultimately flatten the curve. As schools begin planning to re-open in the fall, many students and their families have questions related to how food allergies will be managed in the post-COVID dining world. 
FARE has organized a panel of Registered Dietitians to discuss changes that might be coming this fall. In this session, they will each share creative ways their schools are balancing the latest CDC guidelines and local regulations, with other considerations on a college campus, specifically food allergies. There will be time at the end of the discussion for a moderated Q & A session.
About the Speakers
 Terri Brownlee, MPH, RDN, LDN, Director Nutrition and Wellness, Bon Appetit Management Company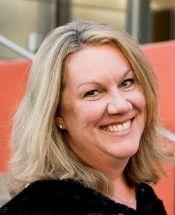 Terri Brownlee is a Registered Dietitian Nutritionist for Bon Appétit Management Company. With a love of nutrition and a passion for delicious food, Terri seeks to combine the science of good health and nutrition with the enjoyment and pleasure that comes from fresh, wholesome food. Terri has over 25 years of experience in the field of nutrition that spans from private practice and corporate consulting to food service and nutrition education. With Bon Appétit, Terri directs strategic and custom programming to meet the wellness needs, including those related to food allergies, of colleges, businesses, and specialty venues nationwide. She manages a team of chefs and registered dietitians to ensure nutrition is alive in the Bon Appétit culture from menus to in café events, online resources, and more.  
 
Prior to joining Bon Appétit in 2003, Terri served as the Nutrition Director for Duke University's Diet & Fitness Center and Center for Living where she directed the comprehensive nutrition services, authored the Diet & Fitness Center cookbook, and served as the media contact for numerous magazine, internet, and television articles. Terri received her Master of Public Health from the University of North Carolina - Chapel Hill's Gilling's School of Global Public Health. As a foodie, Terri applies her knowledge of nutrition to help guests and clients develop a healthier, more holistic approach to food, nutrition, and overall wellness. 
 Gina Forster, MS, RDN, LD, Assistant Director of Nutrition, The Ohio State University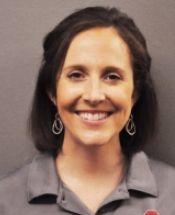 Gina Forster was born and raised a Buckeye, in Columbus, Ohio.  Gina graduated from Miami University with a degree in Dietetics, followed by a dietetic internship at Mt. Carmel College of Nursing.  Soon after becoming a Registered Dietitian and starting work at her first dietitian job at the Central Ohio Nutrition Center, Gina returned to school for a Master's degree in Human Nutrition from The Ohio State University.  After receiving her Master's degree she worked for a brief period for a private workplace wellness company, followed by three years working as the Dietitian and Wellness Coach for Giant Eagle Market District.  For the past seven years Gina has worked in Student Life Dining Services as the Assistant Director of Nutrition for The Ohio State University, where she is in charge of the allergy and wellness programming for the department.  Gina's main goal is to make sure students with food allergies come to campus and feel safe while eating in their over 30 operations.  Gina is also currently working to get her Intuitive Eating Certificate so she can continue helping students and employees develop a better relationship with food.  Gina enjoys riding bikes, swimming, reading mysteries and listening to mystery podcasts, as well as hosting a podcast of her own in her free time.  
Jill Hamilton, MSEd, RD, LD, ATC, LAT, Senior Specialist Registered Dietitian, Aramark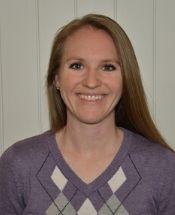 Jill has over 6 years of higher education dining experience. She started with Aramark as a Registered Dietitian at Baylor University after working previously as an Athletic Trainer and Sports Nutrition Intern with Baylor Athletics. She currently serves as Senior Specialist Registered Dietitian with Aramark based at Stephen F. Austin State University. 
In her current role, she leads Higher Education teams across Texas, Louisiana, Mississippi, and Alabama in Health and Wellness Initiatives including Allergen Management. She finds joy in helping students find foods that fit their dietary needs and preferences.
Jill received a Bachelor of Science degree in Dietetics from Kansas State University. She also holds a Bachelor of Science degree in Athletic Training as well as a Master of Science degree in Exercise Physiology from Baylor University. She completed her Dietetic Internship through Texas A&M University. She holds national certifications as a Registered Dietitian and Certified Athletic Trainer. In her free time, she enjoys traveling, cooking, working out, and spending time with her family.
 Laura Lapp, Vice President, Sustainability and Culinary Services, Chartwells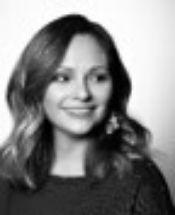 Laura Lapp is the Vice President for Sustainability and Culinary Services for Chartwells Higher Education Dining Services. Chartwells, a division of Compass Group, provides contract foodservice management for approximately 300 colleges and universities nationwide. Laura is a Registered Dietitian, and leads the culinary, wellness and sustainability teams and programming for Chartwells. Laura is a graduate of the University of Kentucky.
Tina Reddington, RDN, LDN, National Manager of Nutrition and Wellness, Sodexo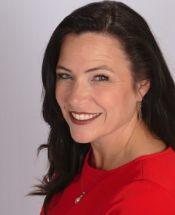 Tina Reddington is the National Manager of Nutrition and Wellness for Universities and Schools. In this role, she leads the design, development, implementation, and administration of nutrition and wellness programs at colleges and K-12 schools across the United States. She serves as the expert for regulatory compliance and operating standards and works closely with culinary and marketing teams. Tina also works with students, parents, and operators to address food allergies, leveraging industry relationships and her expertise as a registered dietitian to identify innovative solutions and appropriate procedures. 
Tina is a registered and licensed dietitian/nutritionist (RDN, LDN) with more than 20 years of experience in health and wellness, client relations, procurement practices, and compliance management. She joined Sodexo in 1997 and has served in a variety of segments and roles since then. She most recently worked in Sodexo's Senior Living segment, providing onsite marketing and operational support at partner sites in Florida, Georgia, and Maryland. In that role, she developed and implemented a modified room service breakfast program for skilled nursing unit and created a system-wide cleaning schedule that improved health inspection results. Prior to that, Tina spent four years working as Marketing Director, Quality of Life Projects & Global Quality of Life Lead for the Government Services segment, where she led the development of branded solutions that increased market growth, revenue, and profit and enhanced customer satisfaction.