Webinars & Training
May 24, 2023
WEBINAR: Pollen, Pets, and More: How the World Around You Can Impact Your Food Allergies
In this webinar, learn how environmental factors such as pollen and pets can impact food allergy development and symptoms.
May 24, 2023, 1:00 - 2:00 p.m. ET
Can having a pet early in life impact the development of food allergies? Is there a connection between pollen allergy and food allergy? Join Dr. John James, board certified in allergy and immunology, to explore how the world around you can impact food allergies.
About the Speaker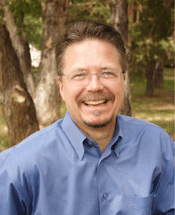 John James, MD
John James, MD, has specialized in diagnosis and management of allergic diseases and asthma for over 30 years, with a focus on food allergy and anaphylaxis. He holds board certifications in Allergy and Immunology and in Pediatrics. An Arkansas native, Dr. James majored in Chemistry at the University of Arkansas in Fayetteville and received his medical degree from the University of Tennessee in Memphis. He completed pediatric residency at the University of Utah and a fellowship in Allergy and Immunology at Johns Hopkins University, where he trained with noted food allergy experts.