Webinars & Training
April 19, 2023
WEBINAR: No Appetite for Bullying: What Parents Need to Know to Help Children With Food Allergies
In this webinar, learn ways to support your child, open the lines of communication at home, and improve awareness in your school and community.
April 19, 2023, 1:00 - 2:00 p.m. ET
Did you know that about one-third of kids with food allergies experience bullying because of their allergies? Join two food allergy moms, pediatrician Dr. Kelly Cleary and licensed clinical professional counselor Tamara Hubbard, to tackle this problem that affects so many of our kids. Learn ways to support your child, open the lines of communication at home, and improve awareness in your school and community.
About the Speakers
Kelly Cleary, MD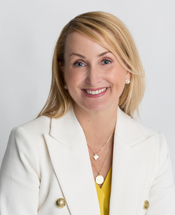 Dr. Kelly Cleary is the Senior Director of Education and Support Programs for FARE. She oversees FARE's national education efforts and maintains a variety of programs, resources, and relationships for the food allergic, their families, and caregivers. Previously, Kelly was the Medical Director of Psychopharmacology for PM Behavioral Health, where she was responsible for the oversight of medication management and operations for the behavioral health service. Kelly also co-founded UrgiKids, a pediatric urgent care in Naperville, Illinois which was subsequently acquired by PM Pediatrics. A graduate of Albert Einstein College of Medicine, Kelly completed her Pediatrics residency at New York Presbyterian Cornell, and finished her Pediatric Emergency Medicine fellowship at NYU-Bellevue. She is currently pursuing a Master's in Public Health degree at Johns Hopkins Bloomberg School of Public Health. 
Tamara Hubbard, LCPC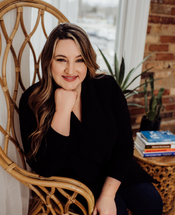 Tamara Hubbard is a Licensed Clinical Professional Counselor trained in Marriage & Family Therapy with more than 18 years of experience. In her private practice, she helps allergic and non-allergic clients, especially parents, find their "just right" balance between overwhelm and quality of life. Tamara is the founder and CEO of The Food Allergy Counselor, an internationally-known allergy psychosocial resource hub which houses the Food Allergy Counselor Directory, Exploring Food Allergy Families podcast, evidence-based allergy behavioral health content, and a growing professional network for therapy providers supporting those with allergic diseases. A speaker at national conferences, Tamara is an Allied Health member of both the AAAAI and ACAAI, and holds advisory roles for multiple organizations, including the Center for Food Allergy and Asthma Research (CFAAR).