Webinars & Training
June 28, 2023
WEBINAR: Food Allergy 101: Food Allergy Testing Basics
This webinar is sponsored by Allergy Insider.
June 28, 2023, 1:00 p.m. ET
Diagnosis is a milestone event in the food allergy journeys of many patients and families, but food allergy diagnosis can be complex and confusing. Tune in to FARE's June 28 webinar, Food Allergy 101: Food Allergy Testing Basics, to learn more about available options in food allergy diagnosis. After a brief overview introducing food allergies, John James, MD, and Gary Falcetano, PA-C, AE-C will discuss the current guidelines for allergy testing, the limitations of the current guidelines, and how innovation can improve our current diagnostics. This webinar is sponsored by Allergy Insider.

About the Speakers
Gary Falcetano, PA-C, AE-C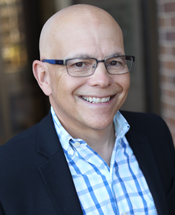 Gary Falcetano, PA-C is a seasoned clinician, medical publisher, and medical communications professional. Gary has been involved in healthcare all of his adult life, first as an EMS professional, paramedic and then hospital department administrator and educator. Returning to PA school, he graduated with high honors from the Medical College of Pennsylvania / Hahnemann University in Philadelphia and fulfilled a lifelong ambition to practice emergency medicine and primary care in rural and remote areas of our country. After graduation, he lived in both urban and remote areas from Northern Maine to Southern Georgia. Gary practiced in rural ERs as the sole provider and also in inner city ERs in Philadelphia and New Jersey. Gary also served as a Captain in US Army Reserve, where he practiced in the ER/Urgent Care Center at Ft. Wainwright Alaska as the medical provider in charge.
He has been in the medical publishing / education arena for over 20 years fulfilling various positions from account manager to group publisher. He is also an entrepreneur who has also founded several medical communications companies. In addition, he previously served as an intermittent federal employee for the department of Health and Human Services serving with the NJ Disaster Medical Assistance Team (NJ-1 DMAT.)
John M. James, MD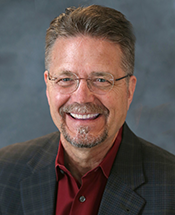 Dr. John James has worked in the field of Allergy, Asthma and Immunology for over 30 years. He is board certified by the American Board of Allergy and Immunology. Dr. James has clinical experience in the diagnosis and management of allergic diseases and asthma with a special interest in food allergy and anaphylaxis. He received his undergraduate degree from the University of Arkansas. He then received his Doctor of Medicine degree from the University of Tennessee. Dr James completed his pediatric residency at the University of Utah. He completed an Allergy and Immunology fellowship at Johns Hopkins University. Dr. James was a medical school faculty member for four years at the University of Arkansas in Little Rock in the Division of Allergy and Immunology. Dr. James then worked with Colorado Allergy and Asthma Centers for 24 years before retiring from clinical practice in 2020.
Dr. James served on the Board of Directors of the American Board of Allergy and Immunology for six years where he served as the Chair of the Maintenance of Certification Committee. In addition, He has been an active on many committees of the American Academy of Allergy, Asthma and Immunology and he served a six-year term on the National committee of the American Academy of Pediatrics that plans and organizes Allergy, Immunology and Pulmonary programs for their annual meeting. In 2021, Dr. James started a new medical specialty consulting business called Food Allergy Consulting and Education Services.