Webinars & Training
March 15, 2023
WEBINAR: Food Allergies Are My Superpower: Using Your Skills to Empower Yourself and Others
In this webinar, attendees will hear how their food allergy journey and the unique skills learned along the way can empower themselves and their families. 
March 15, 2023, 1:00 - 2:00 p.m. ET
Navigating transitions can be a challenge for people living with food allergies, but your food allergy journey is also a path to critical skills and life lessons. On Wednesday, March 15, join us for Food Allergies Are My Superpower: Using Your Skills to Empower Yourself and Others, a webinar presented by public health specialist Ashley Koranteng, a food allergy advocate and member of FARE's Rising Leaders, and Sara Klein, a food allergy mom and FARE Director of Strategic Initiatives.
About the Speakers
Ashley Koranteng, MPH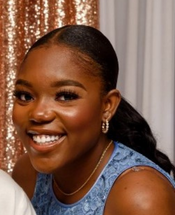 Ashley D. Koranteng, MPH is a Northern VA native who is passionate about educating and inspiring the next generation! She graduated from George Mason University's Honors College in May of 2019 with her Bachelor of Science in Community Health. She continued her education there and graduated with her Master of Public Health, Community Health Promotion in May of 2021. At just 24 years old, she has owned and founded 2 businesses, Rise and Thrive Inc. and AK Learning Institute LLC. In Ashley's free time, she enjoys spending time with family, listening to music, exercising, and trying new allergy-friendly foods (she is allergic to 7 foods)!
Sara Klein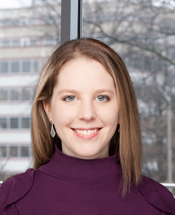 Sara Klein joined FARE in 2021. As Director of Strategic Insights, her primary responsibility is to ensure the voices of people with food allergies remain at the heart of FARE's initiatives. She leads research initiatives to better inform FARE's policies on behalf of 85M Americans living with food intolerances and life-threatening food allergies.

Sara earned a Master of Business Administration from New York University Stern School of Business and a Bachelor of Arts degree in Sociology from Boston University. Sara is also a food allergy mom. She lives in New Jersey with her family.