Webinars & Training
October 18, 2023
WEBINAR: Desserts Is Stressed Spelled Backwards: How Families and Schools Can Manage Both Around the Holidays for Those With Food Allergies
Two food allergy moms—a support group leader and a pediatrician—share their best strategies for safely juggling food allergy management and holiday dining without letting stress derail the fun.
October 18, 2023, 1:00 - 2:00 p.m. ET
We all know that celebrations and holidays look a little different for food allergy families. No eating while trick-or-treating, leaving the nuts out of the great-grandma's traditional stuffing, or making sure that we have allergy-safe foods, desserts and spaces—sometimes we rely on more tricks than treats. Join us for a one-hour discussion on how to prepare your family, your students and your community for the upcoming holidays. Learn tips and tricks from two food allergy moms, Brett Fox and Dr. Kelly Cleary. The stress that accompanies the holidays is real for any family but can have extra layers for those with food allergies. We will start the discussion with how to get your family, school and community more involved with the Teal Pumpkin Project and then highlight inclusivity in all celebrations this holiday season.
About the Speakers
Kelly Cleary, MD, FAAP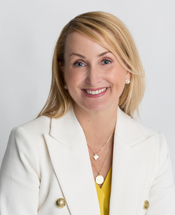 Dr. Kelly Cleary is the Senior Director of Education and Support Programs for FARE. She oversees FARE's national education efforts and maintains a variety of programs, resources, and relationships for the food allergic, their families, and caregivers. Previously, Kelly was the Medical Director of Psychopharmacology for PM Behavioral Health, where she was responsible for the oversight of medication management and operations for the behavioral health service. Kelly also co-founded UrgiKids, a pediatric urgent care in Naperville, IL, which was subsequently acquired by PM Pediatrics. A graduate of Albert Einstein College of Medicine, Kelly completed her Pediatrics residency at New York Presbyterian Cornell, and finished her Pediatric Emergency Medicine fellowship at NYU-Bellevue. She is currently pursuing a master's in public health at Johns Hopkins Bloomberg School of Public Health.  
Brett Fox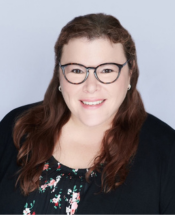 Brett Fox lives with her family in Herndon, Virginia.  She is the Development Director for Hopecam, a non-profit that uses technology to connect kids with cancer to their classrooms.  As the Leader of the Northern Virginia Food Allergy Group for the past sixteen years, Brett has been a guest speaker at noteworthy conferences and won the 2018 "Visionary Award" from Food Allergy Research and Education (FARE).