Teen Tips for Being Around Allergens
From school, to summer camps, to trips and extracurricular activities, I've navigated a world full of allergens all my life. I'm happy to share my tips with you, and hope that you will have the confidence to be your own self-advocate and take measures to keep yourself safe from the allergens around you.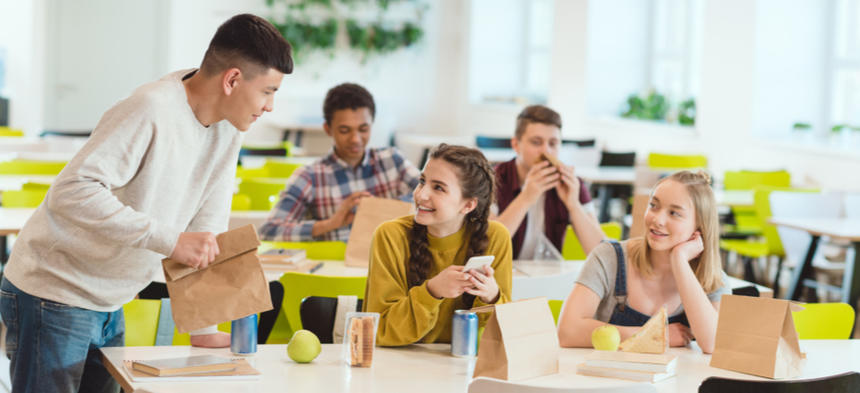 By TAG Member Maddie Waldie
---
Living in an area where groves of nut trees are common, and where students constantly eat trail mixes in class, I've had no shortage of exposures to my allergens. WIth the severity of my reactions changing over the years, I've needed to learn how to cope with the allergens around me. Below, I compiled a list of tips and tricks I use to help keep myself safe.
Attending Social Gatherings:
People with food allergies are often put in awkward situations when they're asked to go to parties or other social events, and they have to make sure the food and environment are safe for them. Bringing up this conversation can create a lot of anxiety and stress, but in the long run, your safety is most important. I'll be honest. I am an introvert, so having conversations with people about my allergies was really tough for me in the beginning. However, from a very early age, my parents encouraged me to speak with chefs, restaurant staff, friends, family, and others about my needs. Over time, I have become more and more comfortable advocating for myself, and I have learned that advance preparation is key.
Staying Safe
As my allergen sensitivities have evolved, I've found myself having to wipe down surfaces, wear gloves, and sometimes even wear a mask to decrease exposure to airborne particles. In the past, these actions have made me feel like an outsider, and I was afraid people would think differently of me. But, I've learned to take joy in my ability to participate in activities, and embrace what I need to do to ensure my safety.
Your safety is the #1 priority
People don't care what you're wearing, or if you're wiping down your desk or table, they just care that you're safe, especially now. My friends and family will even volunteer to wipe down surfaces for me, making sure everything's safe. Now, due to COVID-19, everyone is wearing masks, wearing gloves, and wiping things down, so things seem even less unusual than they did before.
Make it Fun
One fun way I embraced my safety precautions was to make them fashionable. I picked out cute masks and gloves that could go with my outfits and chose a stylish medical alert bracelet to wear. I even had my mom make me a Spiderman mask. Choosing to make these things unique and fun helped me feel less out of place and happy to wear them.
Always carry epinephrine
It's important to carry your epinephrine auto-injectors and other emergency medications with you at all times. I've found different bags to be helpful in carrying my medications in certain situations. When carrying my medications for a trip to the store or other everyday activities, I like to put them in a small backpack or purse. But, when carrying my medications at a sporting event, at a competition, or even on an airplane ride, I've found fanny packs to be very helpful. They're light, easy to wear, and always on your person.
Learning to Recognize Your Symptoms
It is crucial that you learn to identify the signs and symptoms of an allergic reaction and anaphylaxis. While being proactive and taking precautions helps to keep you safe, being able to spot the early symptoms of a reaction could save your life.
Tell someone you're with about your allergies
I always make sure someone I am with knows about my allergies, knows what to do in case of an allergic reaction, and where to find my epinephrine and other emergency medications.
Have a way to communicate if you can't speak or become confused
I've found it very helpful to have a "cheat sheet" of symptoms, giving me something I can refer to and show others if I'm having a reaction and am unable to think clearly or communicate. I carry a copy of FARE's Food Allergy and Anaphylaxis Emergency Care Plan with my medications.
Don't wait to act
If you suspect you're having a reaction, don't wait to follow your protocol from your doctor. Acting quickly can save your life!
Symptoms of Anaphylaxis