Webinars & Training
February 03, 2021
Preventing Food Allergies: The Impact of What and When We Feed Babies
Presenter: Sherry Coleman Collins
Guidelines for feeding babies have changed in monumental ways over the past two decades, particularly regarding the introduction of potentially allergenic foods. At the same time, there has been a steep increase in the number of children who have developed food allergies. In this session, the speaker will provide a brief history of feeding recommendations for infants and how the current guidance provides food allergy prevention benefits for infants and families. Using the latest scientific evidence, the speaker will share the most important research about how and when babies should be fed potential allergens, particularly peanut and egg, to prevent food allergies. In addition, the speaker will give concrete examples of how Registered Dietitian Nutritionists (RDNs) and Nutrition and Dietetic Technicians, Registered (NDTRs) can provide evidence-based, practical guidance to parents and caregivers to overcome barriers to early introduction of potential allergens.
Objectives:
Explain why there have been changes to the recommendations for feeding infants potential allergens
Utilize the latest research and evidence-based guidelines to recommend what potentially allergenic foods to incorporate into infant diets and when to incorporate those foods
Provide practical recommendations and resources for clients, parents and caregivers to easily facilitate the early introduction of potential allergens
FARE is a Continuing Professional Education (CPE) Accredited provider with the Commission on Dietetic Registration (CDR). CDR Credentialed Practitioners will receive one Continuing Professional Education unit (CPEU) for completion of this course.
A recording is now available on demand on the FARE Food Allergy Academy.
To access the recording, simply visit FARE Food Allergy Academy and register for your free account.
Once you are logged in, search for "Preventing" to find the recording.
About the Speaker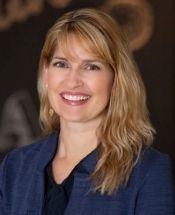 Sherry Coleman Collins is a registered dietitian nutritionist, licensed in Georgia and based in metro Atlanta. She is passionate about helping overcome the divide between fact and fiction when it comes to nutrition and making the delicious bite the healthy bite. Her areas of practice include nutrition communications, food allergies, digestive wellness and culinary nutrition.
A sought-after speaker, Sherry has presented at dozens of professional and consumer conferences across the country. She has written scores of articles for print and online publications, is an expert voice in media, and serves as a consultant to the National Peanut Board. For the Academy of Nutrition and Dietetics (AND), she developed the Certificate of Training in Food Allergies and authored the practice paper, The Role of the RDN in Food Allergy Diagnosis and Management.
Sherry is a member of AND's Dietitians in Business and Communications, Food and Culinary Professionals, and Research dietetic practice groups and the International Network for Diet and Nutrition in Allergy (INDANA). She has received multiple professional awards and recognitions.
This webinar is powered by the Egg Nutrition Center.