Webinars & Training
October 19, 2020
Our Lives, Our Voices: Empowering the Youth for Food-Allergy Advocacy
Presenters: Sarah Ackerman, Alexa Jordan, Lizzy Anderlik
The main ingredients of community advocacy are dedication, commitment, perseverance, and most of all, courage. Whether it be within your school or the national stage, you have the potential to shift the conversation and make substantive change. In this webinar, Sarah Ackerman (25), Alexa Jordan (20), and Lizzy Anderlik (16) will show teens and kids that are passionate about food allergy awareness ways in which every single person can become an advocate. These young women will provide both the tools and tips to utilize social media, start blogs, contact Congressional representatives, work with companies, and reach out to local community stakeholders.
About the Speakers
Sarah Ackerman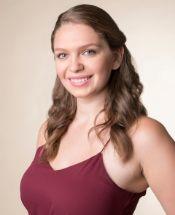 Sarah Ackerman a.k.a Girl Behind the Hive has navigated life with food allergies from infancy. She shares her humor, optimism and common-sense approach for navigating food allergies in a foodcentric world by relaying advice and personal anecdotes to her followers. Sarah worked with Allure Magazine and starred in their pilot episode of "How to Be Me," focused on navigating food allergies. Sarah's video received nearly 400,000 views and she has received thousands of messages from people worldwide detailing how they relate to her life, their wishes to see more food allergy education in the media, and thanking her for her willingness to be so candid. A participant in FARE's inaugural Washington DC fly-in and 2019 "Contains Courage Summit," as well as PSA's for EAT (End Allergies Together), Sarah has been named one of Spokin's "Top 100 Women in Food Allergies." She is also a member of FARE's RLC (Rising Leadership Committee) and pursuing her MBA in New York. Follow her on Instagram or Facebook @girlbehindthehive.
Alexa Jordan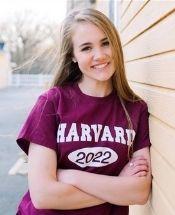 Alexa Jordan is a rising junior at Harvard College pursuing a concentration in government, secondary in economics, and a citation in Spanish. Ms. Jordan has been recognized as a John Harvard Scholar, and she is the recipient of the Harvard College Detur Prize, Presidential Service Award and Mayoral Service Above Self Award. On campus, Ms. Jordan serves as a representative on the Harvard Undergraduate Council, works as an intern for the Dean of Student's Office, and serves as a member of the Student-Faculty Committee on Student Life. She had her start in the allergy community when diagnosed with a severe treenut and peanut allergy. She is a contributor to Allergic Living and a Spokin ambassador. She also serves on the FARE youth advisory council.
Lizzy Anderlik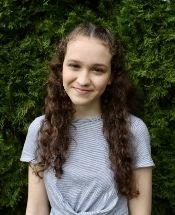 Lizzy Anderlik is a 16-year-old junior at Prospect High School in Mount Prospect, Illinois. Being a FARE TAG member, she strives to make a positive impact in the allergy community. Her advocacy highlights have included being a finalist in the 2018 innovation tank at FARECon and participating in FARE's Courage at Congress Day. Lizzy was diagnosed at age 5 with a severe allergy to tree nuts, peanuts, sesame seeds, and sunflower seeds. Her allergies have been a huge part of her life, especially in school. At one point, she was homeschooled due to her allergies. Through self-advocating and the help of others she was able to get back in school and has been very successful. She believes that her allergies have made her a stronger person and is devoted to helping others manage their allergies on an everyday basis. Besides advocating, she enjoys playing ukulele, tumbling, and baking. Her lifelong goal is to be a pediatric doctor.