Webinars & Training
August 19, 2020
Navigating Early Childhood and Food Allergies
Presenters: Ruchi Gupta, MD MPH and Sarah Valaika, MS
Do you live or work with an infant, toddler or preschool-aged child? Does this child have a food allergy or a friend with a food allergy?  
This stage of child development requires vigilant adult observation and nurturing, whether they are cared for and educated at home or in a daycare or preschool setting.  Dr. Ruchi Gupta and the team at Northwestern University's Center for Food Allergy and Asthma Research (CFAAR) studied the needs of early childhood professionals and parents and created food allergy education videos to help young children, parents and providers navigate these unique years. Join us for this webinar to learn about these new resources!
 
About the Speakers
Ruchi Gupta, MD MPH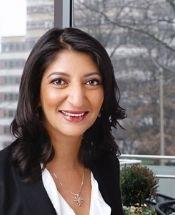 Ruchi Gupta, MD MPH, is a professor of Pediatrics and Medicine at Northwestern University Feinberg School of Medicine and a clinical attending at Ann & Robert H. Lurie Children's Hospital of Chicago. She has more than 16 years of experience as a board-certified pediatrician and health researcher, with more than 100 publications. As director of CFAAR, she is actively involved in clinical, epidemiological and community-based research. Dr. Gupta completed her undergraduate and medical education at the University of Louisville and her medical residency at Children's Hospital & Regional Medical Center, University of Washington in Seattle. She completed her pediatric health services research fellowship at Boston Children's Hospital and Harvard Medical School and her masters of public health from the Harvard School of Public Health.
Sarah Valaika, MS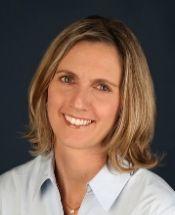 Sarah Valaika, MS, is an Early Childhood Educator and currently serves as the Project Coordinator of an early childhood food allergy education initiative with Dr. Ruchi Gupta as a member of the Center for Food Allergy and Asthma Research (CFAAR) team. She has more than 25 years of experience working with young children, their families, and providers in early childhood programming as well as teaching in higher education and professional development settings. Sarah earned an MS in Child Development from the Erikson Institute in Chicago and has over a decade of experience preventing and managing life-threatening food allergy reactions for one of her four children.