Webinars & Training
August 16, 2023
Food Allergy Diagnosis in Primary Care: Making Sense of Food Allergy Testing
This webinar is proudly sponsored by Thermo Fisher Scientific.
August 16, 2023, 1:00 p.m. ET
This webinar will kick off with a short overview of the diagnostic dilemma that can happen when trying to uncover food allergies. We will focus on the food allergy diagnostic tool landscape, highlighting the utilization, interpretation, benefits, and limitations of specific IgE testing.  Dr. John James and Rebecca Rosenberger, PA-C, will discuss whole allergen testing via skin or blood, unproven testing for food allergies, and allergen component testing, with a focus on how component testing can help in diagnosis and guidance for patients and families. Finally, a brief review of specific IgE epitopes  and basophil activation testing will be addressed. 

About the Speakers
Rebecca Rosenberger, MMSc, PA-C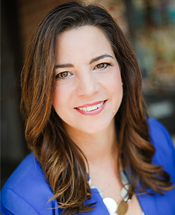 Rebecca has been a Physician Assistant for over 20 years and spent much of that time working for an allergy, asthma and immunology practice in Summit, NJ. Currently she continues to practice in this setting a few days a month as well as at her position as Director, Global Scientific Affairs & Education with Thermo Fisher Scientific. She attended Seton Hall University for her undergraduate degree and Yale University School of Medicine for her PA degree. Upon graduation, she spent a few years working in a medical publishing company with Clinician Reviews, a national PA/NP publication, as National Sales Manager.  She has also been Clinical Coordinator for the DeSales University PA Program in Center Valley, PA. Additionally, her clinical experiences have included practicing in Emergency Medicine in Trenton, NJ as well as ENT practice in Bethlehem, PA. During her time as a PA, she has also enjoyed participating on the national board for the American Academy of Physician Assistants in Allergy, Asthma and Immunology (AAPA-AAI).
John M. James, MD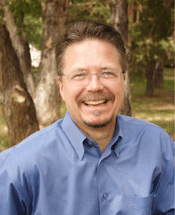 Dr. John James has worked in the field of Allergy, Asthma and Immunology for over 30 years. He is certified by the American Board of Allergy and Immunology. Dr. James has clinical experience in the diagnosis and management of allergic diseases and asthma with a special interest in food allergy and anaphylaxis. He received his undergraduate degree from the University of Arkansas. He then received his Doctor of Medicine degree from the University of Tennessee. Dr James completed his pediatric residency at the University of Utah. He completed an Allergy and Immunology fellowship at Johns Hopkins University. Dr. James was a medical school faculty member for four years at the University of Arkansas in Little Rock in the Division of Allergy and Immunology. Dr. James then worked with Colorado Allergy and Asthma Centers for 24 years before retiring from clinical practice in 2020.

Dr. James served on the Board of Directors of the American Board of Allergy and Immunology for six years where he served as the Chair of the Maintenance of Certification Committee. In addition, He has been an active on many committees of the American Academy of Allergy, Asthma and Immunology and served a six-year term on the national committee of the American Academy of Pediatrics that plans and organizes Allergy, Immunology and Pulmonary programs for their annual meeting. In 2021, Dr. James started a new medical specialty consulting business called Food Allergy Consulting and Education Services.