Webinars & Training
February 15, 2023
FASTER Act in Action: Understanding Sesame Legislation in 2023
In this session, the presenters will review U.S. labeling updates, consumer expectations and where we go from here.
February 15, 2023, 1:00 - 2:00 p.m. ET
The Food Allergy Safety, Treatment, Education & Research (FASTER) Act became law in April 2021, requiring manufacturers to list sesame as a food allergen if it is present in packaged foods beginning January 1, 2023. This bipartisan legislation was the first successful effort to label a new food allergen since 2004. Achieved through 17 years of FARE advocacy efforts, the FASTER Act represents a huge step forward for those with sesame allergy. However, its implementation has been complicated by many companies in the baked goods sector adding sesame flour to plain products as a new ingredient rather than taking steps during production to prevent sesame cross-contact. In this session, the presenters will review U.S. labeling updates, consumer expectations and where we go from here.
*This session has been approved for 1 CEU for registered dietitians through the Academy of Nutrition and Dietetics.
About the Speakers
Robert Earl, MPH, RDN, FAND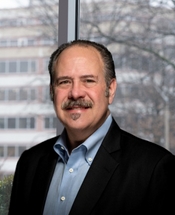 Robert Earl is Vice President of Regulatory Affairs, providing regulatory leadership to FARE on food allergen labeling and thresholds, working with regulatory and government agencies and the food industry, domestically and internationally. He brings over three decades of food allergen, food labeling, and food and nutrition program regulatory expertise.
Early in his career, Bob established the food allergy and sensitivities committee at the International Food Information Council (IFIC), worked closely with one of FARE's legacy organizations, FAAN (Food Allergy & Anaphylaxis Network), and also served on the FARRP Board of Directors (Food Allergy Research & Resource Program, University of Nebraska at Lincoln). Read more. 
Tiffany Leon, MS, RD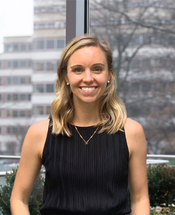 As FARE's Asst. Director of Training and Professional Programs, Tiffany supports the development of educational materials and training programs for key target audiences including registered dietitians or other healthcare professionals, commercial foodservice operators and of course, those with food allergies!
She has been a Registered Dietitian for 9 years, and earned degrees from James Madison University and Columbia University. She lives in Maryland, with her family and dog, Maggie. Read more.