Webinars & Training
November 11, 2020
Eat Up, Baby! The Impact of Early Diet on Food Allergy Prevention
12:00 p.m. ET
Food allergies are increasing in terms of prevalence, severity and complexity. Early introduction of food allergens, mainly peanut and egg, has provided some insight into food allergy prevention, but introducing a food allergen early prevents allergy only to that specific food. Alongside early introduction of food allergens, overall diet diversity has also been shown to reduce the development of food allergies into later childhood. This webinar will give you practical tips on introducing food allergens to your baby's diet, maintaining regular intake of these foods, and building overall diet diversity from the earliest beginnings of solid food introduction.
Objectives:
Discuss which food allergens should be introduced in your baby's diet
Review the amounts of food allergens that should be introduced
Explore practical ways to maintain regular intake of the food allergens
Explain what diet diversity means and how to increase your baby's diet diversity
This live webinar is approved for one hour of continuing education credit from the Academy of Nutrition and Dietetics (AND).
About the Speaker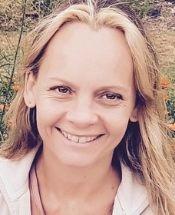 Carina Venter, PhD, RD, is an Associate Professor of Pediatrics, Section of Allergy and Immunology at the Children's Hospital Colorado and University of Colorado Denver School of Medicine, where she is conducting research in allergy prevention and working with children with a range of food allergies. As a senior advisor to FARE, she serves as a subject matter expert across all programmatic areas and supports content, advocacy and strategic partnerships. She is the past chair of the International Network for Diet and Nutrition in Allergy (INDANA), and a member of the American Academy of Allergy, Asthma and Immunology (AAAAI), the American College of Allergy, Asthma and Immunology (ACAAI), the European Academy of Allergy and Clinical Immunology (EAACI) and the British Society for Allergy and Clinical Immunology (BSACI). She is a registered dietitian in the United Kingdom, United States and South Africa.