Webinars & Training
August 04, 2020
Ask the College Students
Speakers: Sarah Ackerman, Michael Mandanas, Lois Reeves
Going to college is a big transition, and it's natural to have some nerves about it. Whether you are a student, a parent or a professional working with this population, hearing from those who have been there can provide valuable insight to help ease the way for all involved. 
Join us for this webinar with three college students who are here to answer your questions and share their tips and tricks for navigating the jump to college life.
About the Speakers
Sarah Ackerman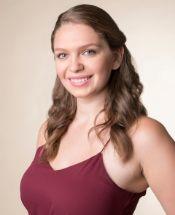 Sarah Ackerman, a.k.a Girl Behind the Hive, has navigated life with food allergies from infancy. She shares her humor, optimism and commonsense approach for navigating food allergies in a food-centric world by relaying advice and personal anecdotes to her followers.
Sarah worked with Allure Magazine and starred in their pilot episode of "How to Be Me," focused on navigating food allergies. Sarah's video received over 400,000 views, and she has received thousands of messages from people worldwide detailing how they relate to her life, wishing to see more food allergy education in the media, and thanking her for her willingness to be so candid. 
A participant in FARE's inaugural Washington, D.C., fly-in, the 2019 Contains: Courage® FARE Summit, and public service announcements for EAT (End Allergies Together), Sarah has been named one of Spokin's "Top 100 Women in Food Allergies." She is also a member of FARE's Rising Leadership Committee and is pursuing a master of business administration degree in New York. Follow her on Instagram or Facebook @girlbehindthehive.
Michael Mandanas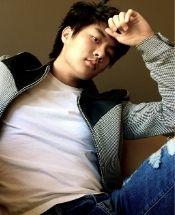 Michael is a rising junior in the Biological Engineering department at Massachusetts Institute of Technology (MIT). He is focusing on immunoengineering to work towards a deeper understanding of the immune system and food allergies in particular. 
He has been involved with food allergy advocacy since high school, is a former member of the FARE Teen Advisory Group, and has avidly spoken about food allergy on local as well as national stages. He was recognized with the FARE National Teen Vision Award in 2016. 
Michael is also the developer of an epinephrine temperature regulation pack called the Epi-Temp, which won him the FARE Young Innovator award in 2017. The Epi-Temp has been available to the public since 2018.
Michael is a performer at heart. He is heavily involved with the Musical Theatre Guild at MIT, is a choreographer and dancer for Ridonkulous, an urban competitive dance team at MIT, and is also very active as the assistant rush chair for his fraternity.
While maintaining social distancing during this pandemic, Michael continues to work in front of the screen, whether choreographing dance routines or producing short cooking or informational videos, and he is currently participating in a full-time remote internship with Vertex, a major pharmaceutical company.
Lois Reeves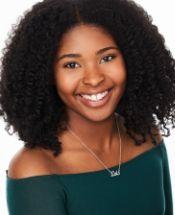 Lois Reeves is from Flint, Michigan, and she recently graduated from Central Michigan University with a bachelor of fine arts degree in music theatre. She's currently working on a second degree in communications. She has multiple food allergies as well as seasonal allergies and asthma. In the past Lois has worked with elementary schools in her hometown on food allergy education with children in grades K-5.