Are you listening? Why you shouldn't dismiss food-related symptoms
Teen Advisory Group Member by Katelyn Chu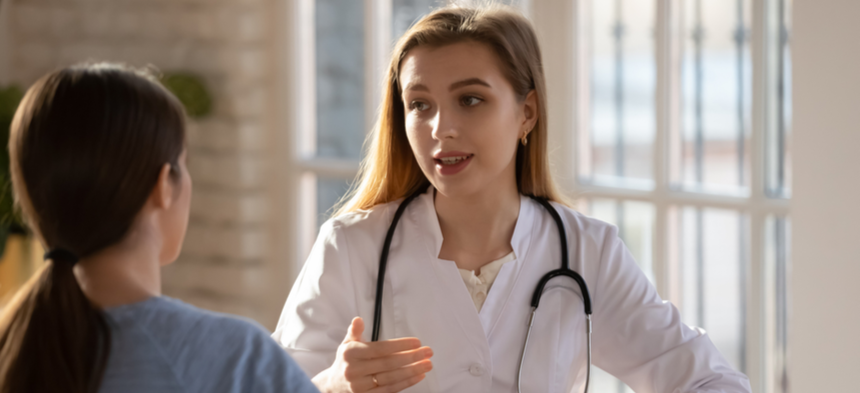 "Now, do it now!" I yelled at my mom, who was holding an EpiPen® and looking at me with both anxiety and impatience. I felt my throat constrict; like someone was choking me. I couldn't breathe, and I felt my alertness slipping away. However, I never thought that I would need an EpiPen®, especially not a second one. After all, why would one of my favorite childhood foods become fatal?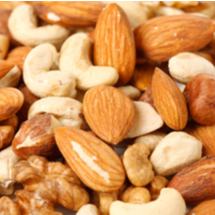 When I was two-years-old, I was diagnosed with severe peanut and tree nut allergies. While growing up with anaphylactic food allergies was difficult at times, I was able to safely consume tons of delicious foods. In the morning, I would often drink soy milk with my breakfast, and after school, I would snack on "Dora Peas", which were actually just themed edamame. My family is Korean-American, so at family dinners, I would look forward to my grandma's handmade mandus, which are dumplings filled with tofu and vegetables, dipped in soy sauce. Later on, I was exposed to other legumes, including chickpeas, as hummus became one of my favorite snacks.
The first signs of a new allergy were quickly dismissed. When a soy-based chip that I had safely eaten for years suddenly made my lips puff up and become itchy, I was repeatedly told that the salt in the chips was irritating my lips. This phenomenon happened time and time again, where I would have a reaction, and it would be dismissed because there weren't any peanuts or tree nuts in the food. 
New symptoms became so regular that my parents eventually took me back to my allergist. When asked if I could possibly be allergic to soy, he said that there was no chance I was allergic. He was wrong. 
By the time I was eleven, my parents felt comfortable letting me sleep over at a friend's house for the first time. Because of my allergies and limited food allergy education, I had never been allowed to have a sleepover. After a careful review of what to do in an emergency, my parents left. For dinner, I ate sundubu, a Korean soup made with tofu. About fifteen minutes after I started eating the soup, my mouth had swelled significantly, and my lips and mouth were extremely itchy. That was the day I started to avoid tofu, but I continued to eat other forms of soy, such as soy milk, soy protein, soy flour, and soy lecithin. 
However, as I got older, different forms of soy were slowly eliminated from my diet, and I eventually tested positive for a soy allergy on a radioallergosorbent (RAST) test, which is a blood test. 
When I was 15, I used my EpiPen® for the first time, after accidentally eating the wrong pack of oatmeal. While it was the same flavor and brand as my usual snack, it was a diet version that I failed to check the ingredients of. The second ingredient was isolated soy protein, causing the anaphylactic reaction described above. 
I never thought that developing a severe food allergy was on the table. Growing up, many adults attempted to console me by suggesting that I would grow out of my nut allergies, but no one ever told me that I would develop allergies to foods that I regularly consumed as a kid. If I had prioritized what others said over my own feelings, I may have been unprepared in the event of a severe allergic reaction. This is why it's crucial for members of the food allergy community to be heard and taken seriously, regardless of age. Many, especially younger children, may describe allergic reactions in non-textbook ways, but they are the ones that are experiencing a potential reaction, and their words need to be valued.