All-Inclusive Resorts
Get tips for managing food allergies at all-inclusive resorts.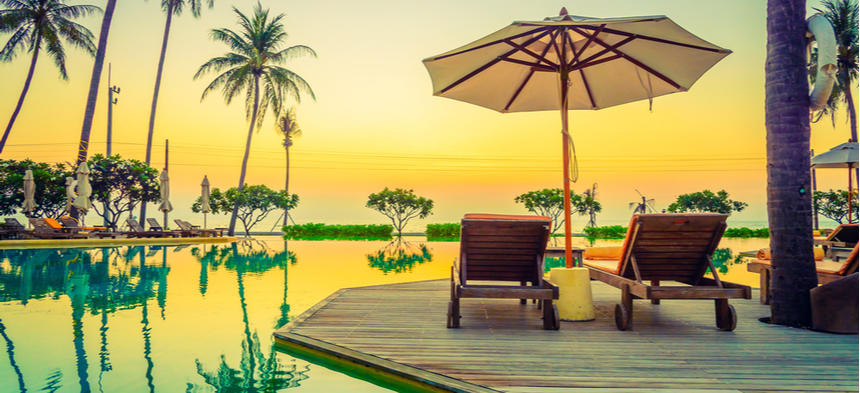 For many travelers, there's a lot to like about all-inclusive hotels and resorts. You can sleep, dine, relax and play in one place, where all your vacation needs are taken care of. This type of holiday appeals to singles, couples and families alike.
For people with food allergies, all-inclusive resorts offer certain advantages. You will have potentially fewer staff to communicate with, instead of facing the uncertainty of a brand-new restaurant for every meal of your trip. After a day or two, you can find your rhythm and worry a little bit less about your food allergy—and spend more time enjoying yourself.
Still, you need to plan ahead and take precautions. Consider the following as you plan your vacation and stay at the resort.
A growing number of family resorts are making the effort to be allergy-friendly. Ask for recommendations from your travel agent, family and friends.
Before booking your stay, call ahead and speak to a hotel manager or director. Explain your food allergy and the accommodations you require.
Try to speak to the same resort manager every time you communicate with the staff. But also make sure that others on the management team are aware of your situation.
Just because one eatery at the location has "safe" food, don't assume that they all do. Ask about ingredients and preparations at every restaurant, café and snack shop—every time.
Even if you've stayed at a resort before and had a safe experience, remember things may have changed since your last visit. Treat it as if this were your first visit.
Carry your epinephrine with you at all times.
Ask: Does the resort have a doctor or nurse on site? Are they there full-time? Note where their office is at the resort and its phone number, in case you need to contact them.
Locate the emergency room nearest to the resort, in case you require emergency medical services.