Human Resource Generalist
Human Resource Generalist
For more than two decades, FARE and its legacy organizations – Food Allergy Initiative and Food Allergy & Anaphylaxis Network – have worked to amplify the voices of patients with food allergies and to engage the broader community in promoting life, health, and hope for all those managing food allergies. We support the ability of individuals with food allergies to live safe, productive lives with the respect of others through our Education and Advocacy initiatives. Working across multiple modalities and stakeholder groups, we introduce content and activation opportunities that focus on awareness, inclusion, prevention, and emergency protocols.
FARE is transforming research, education, awareness, fundraising, advocacy, and collaborations to amplify the patient voice to achieve four aims:
ESTABLISHING a baseline understanding of the disease
ELEVATING the quality and accessibility of care
EXPENDING the number of therapies 
ACCELERATING new innovations
FARE is currently seeking a qualified, highly motivated individual to join the Human Resources Department.
Job Profile
The Human Resource Generalist will be responsible for the routine functions of the Human Resources (HR) department including administering pay, benefit and leave, recruiting and enforcing company policies and practices.
Download an application.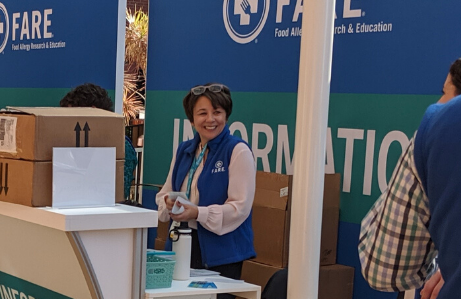 Apply Today
Food Allergy Research & Education (FARE) works on behalf of the 32 million Americans with food allergies, including all those at risk for life-threatening anaphylaxis.