FARE Contains: Courage® Summit 2020 Information SignUp
Registration is opening soon!
Fill out the form below to be the first to know when tickets become available.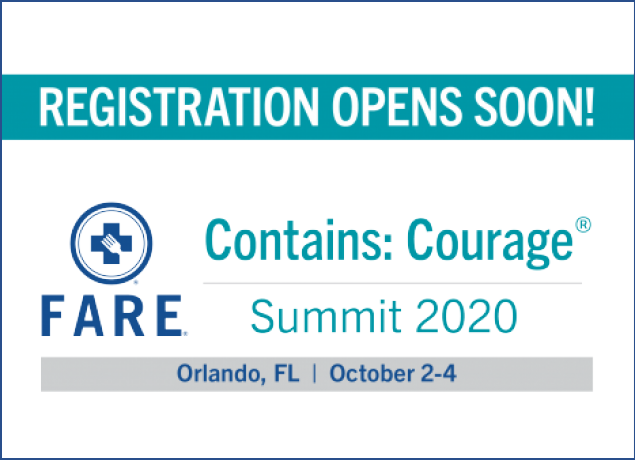 By completing this form you will be opted-in to receive FARE communications. You can out-out from any FARE email.
FARE Resources
Please complete the following form to access this resource.