FARE Blog
November 14, 2023
Tenth Year of FARE's Teal Pumpkin Project Spreads Smiles and Food Allergy Awareness
Since 2014, your generosity has helped make Halloween an inclusive celebration for children with food allergies.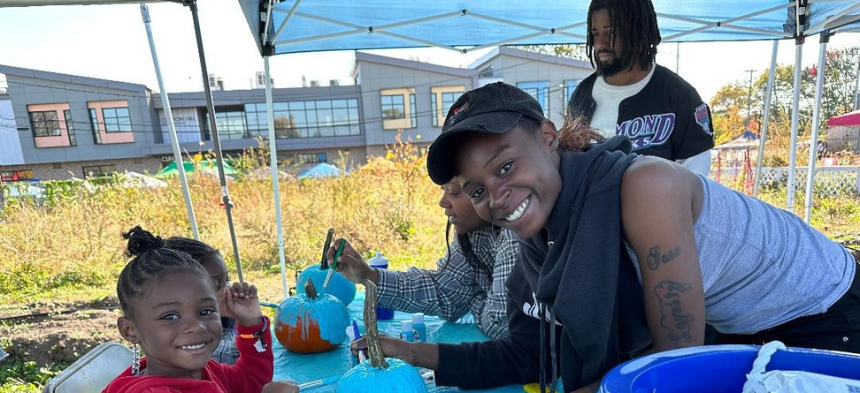 FARE thanks everyone who made Teal Pumpkin Project 2023 a success. By displaying a teal pumpkin and handing out non-food treats in a separate bowl, households from coast to coast (and beyond) helped make Halloween safer and more inclusive for trick-or-treaters with food allergies and other dietary restrictions.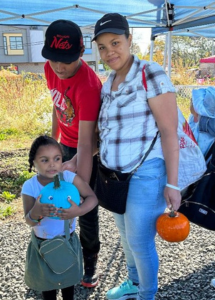 Throughout the fall, news of the Teal Pumpkin Project reached 307 million readers and viewers, helping to inspire many of the 14,400 households who placed a pin in our 2023 Teal Pumpkin Project Map to help food allergy families find non-food treats. Participating households could be found in 17 countries, all 50 states, 2 U.S. Territories, and the District of Columbia. Also pinned on this year's Map were more than 100 community-led Teal Pumpkin events. In addition, families scanning the map could find over 7,000 stores where our exclusive retail partner, CVS Pharmacy®, offered over 100 food allergy-safe items.
This year, FARE hosted Teal Pumpkin Project events in historically marginalized neighborhoods in Newark, NJ and Chicago, IL as part of FARE's Health Equity & Community Engagement Initiative. Children attending an urban farm festival sponsored by Clinton Hill Community Action in Newark's South Ward got to paint pumpkins teal at a FARE activity table. In Chicago, awareness of the Teal Pumpkin Project was amplified through virtual and in-person events, including an online parenting meeting by Chicago Commons, Teal Pumpkin Project and Dia de los Muertos events at Gage Park and Back-of-the-Yards branches of the Chicago Public Library, and the Back-of-the-Yards Neighborhood Council's Trunk-or-Treat.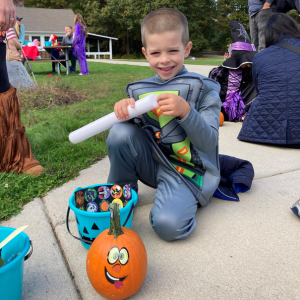 FARE's Health Equity & Community Engagement team also helps support Teal Pumpkin Project events through our Community Outreach Awards program, which makes grants available to community organizations such as food allergy support groups. One such event was the first-ever SAFE Halloween Event hosted by South Shore Allergy Families Educating at Wompatuck State Park in Massachusetts. Families decorated pumpkins and participated in a costume contest.
These Teal Pumpkin Project events and resources are made possible through the generosity and engagement and FARE's donors, supporters, and partners. We thank our supporters CVS Pharmacy, Allergy Insider, and OWYN; our community partners who help us share awareness and fun, and all of you who took part in Teal Pumpkin 2023!