Summer Dance Intensives With Food Allergies
Whether you're sleeping away from home or commuting, these tips about cooking and meal plan options, items to bring, and questions to ask can help you stay safe and and have fun!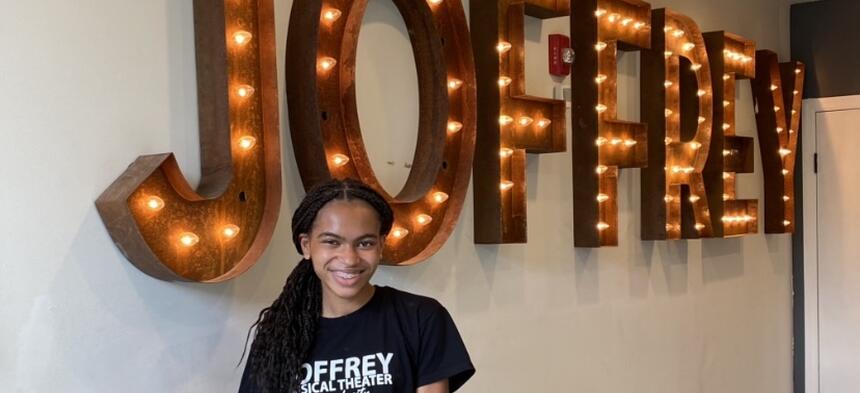 Guest post by Teen Advisory Group (TAG) member Noelle Nelson
If you are a dancer with life-threatening food allergies, the prospect of attending a summer dance intensive may cause anxiety or stress whether you will be traveling across the country or just down the street. As many people with food allergies have learned, common life experiences often become more difficult due to food allergies.
Last summer, I participated in my first in-person summer dance intensive which was across the country from where I live and stayed in a dorm for two weeks! Although the previous year I had participated in the summer intensive virtually (due to the pandemic), experiencing one in person was a completely different experience with food allergies. In this blog, I will give advice on preparing for a dance intensive with food allergies to help dancers with food allergies prepare for this year's summer intensives. The advice pertaining to dorm life may also be helpful for students that are heading off to a college or a university in the fall.
A summer intensive in a dorm was a new experience for me especially since I had very few sleepaway camp experiences due to my food allergies. I had an awesome time not just in my program but also living by myself for such a long period of time. However, there were months of preparation behind my experience to ensure I was completely prepared. Before jumping into an intensive, take the time to do research, ask questions, and make sure that the desired summer intensive will make the accommodations you need!
Ask Questions
Never hesitate to ask questions to the housing staff about what the dorms provide for students, about the meal plan, or how you or your dancer will be kept safe during their intensive. Here are some suggestions of questions to ask:
Do the dorms provide a microwave, stove, or fridge?
I was lucky enough to stay at a dorm that had a lot of essentials for me including a microwave. Knowing I had a microwave was very important because it allowed me to shop specifically for items that were microwavable.
Does your dorm provides a meal plan option? If a meal plan is available, who is providing the food? Will the meals be catered or will you receive food from a cafeteria?
For me, the studio lunch plan was something I was very grateful for because the food was catered by Panera Bread, a restaurant I know I can eat from! In addition, Panera Bread catering allows the option for people with food allergies or dietary restrictions to send an email notifying the staff about their restrictions. However, the breakfast/dinner plan was from a cafeteria and because it was so limited, I was unable to eat the food. Instead, I cooked all of my breakfast and dinner food. Before I joined the lunch plan for week two, I also made my own lunches.
Is there a commuter option?
Many summer dance intensives have options for commuter students. If you are not comfortable about living in the dorms, be sure to ask about this option.
What to Bring
Here are a few food allergy essentials that are very useful for dance intensives!
Cans of allergy-friendly food that do not require a can opener (if you have a microwave)
Extra epinephrine auto-injectors
Extra Zyrtec/Benadryl
Wipes
Hand sanitizer
A thermos for lunches if your dorm is away from the studio/dance center and you are not on the meal plan
Medical bracelet that is safe to dance in
Personal plates/bowls
Safe snacks that you enjoy
Food You Can Microwave
If you are able to use a microwave at your dorm, here are a few quick and easy food suggestions that I would recommend. There are so many meal options that can be easily made in a microwave so explore all of your options!
Rice that can be put in the microwave for one minute.
Pasta that can be put in the microwave for one minute.
Oatmeal (You can make this in the microwave! All you need are oats and a bottle of water.)
Canned vegetables
Pre-made microwavable meals
Advocate for Yourself
Even though it may feel awkward, always advocate for yourself in your intensive and in the dorms with your food allergies.
Tell your roommate right away that you have food allergies including what they can and cannot eat around you and where your epinephrine auto-injectors are.
Tell the staff, both at the studio and the dorm (that is, the RAs, or residential advisors), about your food allergies and where your epinephrine auto-injectors are.
If you have a cafeteria, do not hesitate to talk to cafeteria staff and management about your food allergies and the options you can and cannot have.
I hope these tips will help make your summer intensive experience with food allergies fun and safe!
Photo courtesy of Noelle Nelson