FARE Blog
October 06, 2021
Strong Leaders Make Strong Organizations
Two new FARE Board of Directors members who are joining in December 2021 will help lead our organization's efforts to achieve ambitious research and investment goals.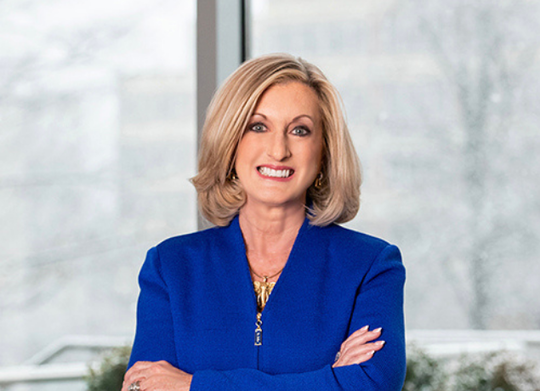 Lisa Gable is the President and Chief Executive Officer of FARE.
Tackling the food allergy epidemic demands game-changing advances in prevention, diagnosis and treatment, as well as outreach to all who are impacted. To be a game-changing organization, you need a strong Board of Directors who not only set the vision and strategic direction, but who also are passionate and dedicated to your cause.
At FARE, I have the pleasure of working with so many of leaders who are passionate about finding solutions for the 32 million American who suffer from food allergies. Their foresight and vision resulted in the launch of a 5-year transformative fundraising and awareness campaign to drive innovations in food allergy awareness, research, prevention, and patient care.
That's why I'm pleased to announce that the FARE Board of Directors will welcome two new members at its meeting in December as we start our second decade.
Dev Ganesan, a global leader in building and scaling companies in the digital, mobile and eCommerce industries will be joining the FARE Board of Directors. Dev brings decades of experience helping companies grow by building strong teams, go-to-market planning and execution, and fundraising. He has served as President & Chief Executive Officer (CEO) of many technology companies in the consumer packaged goods (CPG), publishing and retail spaces and is currently the President & CEO at PathFactory, an artificial intelligence-driven marketing technology company. Prior to this, Dev was the CEO at ItemMaster that enabled CPGs to created rich product attributes to drive better consumer experience. In addition, he serves on the Board of Directors of BrandMuscle and the DC Central Kitchen, where he just completed his term. He holds a bachelor's degree in finance and economics from the University of Mumbai and is a Certified Public Accountant.
I'm also thrilled that Karin Teglia will join the FARE Board in December. Karin has already made significant contributions to FARE as an advocate for food allergy prevention and treatment. She is the co-chair of the FARE Board of Ambassadors and has represented the food allergy community on the Advisory Panel for the National Academy of Sciences. Karin brings expertise in business and finance stemming from her role as a director at Wintrust Financial Corporation and as the former senior vice president of finance and a member of senior management of the McDonald's Corporation. She previously held corporate financial and international tax roles with McDonald's after starting her career as an international tax consultant with PricewaterhouseCoopers. Karin received a bachelor's degree in business from Indiana University and a Juris Doctor from Harvard University.
Dev and Karin bring a wealth of expertise and experience to the FARE Board. FARE is fortunate to have a Board of Directors that is so dedicated to reaching our goal of raising $200 million to help fund the critical mass of research and investment needed to create measurable, enduring impacts for food allergy patients and their families.