FARE Blog
September 29, 2023
September 2023 Leadership Spotlight: Daniel Tassé, CEO, DBV Technologies
Learn how an innovator in food allergen immunotherapy will learn from and share with the food allergy community at the upcoming 2023 FARE Food Allergy Summit.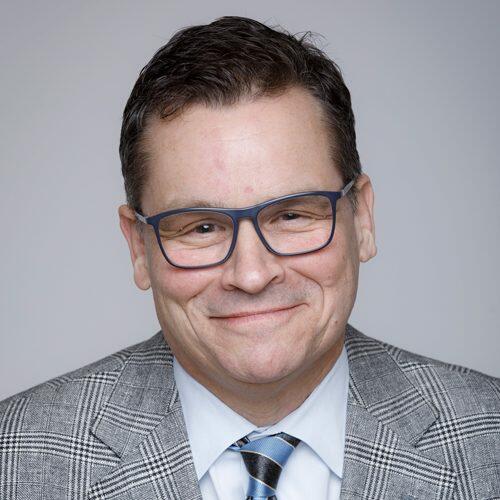 The 2023 FARE Food Allergy Summit will take place Oct. 13-15 in Orlando, FL. We are proud to welcome patients aged 11-99+, parents and families, healthcare providers, and other allies from across the food allergy community. This year's premier sponsor for the Summit is DBV Technologies, a biopharmaceutical company developing epicutaneous immunotherapy (EPIT) ("on the skin") patches to treat food allergies such as peanut and cow's milk. Last year, DBV Chief Executive Officer Daniel Tassé participated in the 2022 Summit's closing discussion panel on innovation in the food allergy space. Here, FARE asks Mr. Tassé about why he'll be attending this year's Summit.
Thank you so much for taking part in next month's FARE Food Allergy Summit. How does attending this annual gathering and educational forum help DBV Technologies connect with the food allergy community?
At DBV Technologies, our patients and their families are at the heart of everything we do. We are a global clinical stage biopharmaceutical company founded by pediatricians who believed that food allergies could one day be treated safely and effectively. DBV is proud to uphold our commitment to the community by supporting patient organizations like FARE in their efforts to bring together key opinion leaders, experts, families, and advocates to discuss the latest advancements in food allergy. We look forward to participating in the Summit this year.
What will DBV be sharing this year with Summit participants?
Our team of dedicated colleagues will be joining the FARE Global Summit to participate in educational panels, engage in robust dialogue, and speak with members of the community. We hope to learn more than we share by connecting with attendees. DBV aims to emphasize our commitment to research and development in food allergy and immunology.
Can feedback from the patients, families, health professionals and others attending Summit influence DBV's research program?
It is always DBV's goal to integrate the voice of our stakeholders into our research and development efforts. After all, the purpose of our mission is to one day create well-tolerated treatment options for food allergy patients and families. We truly enjoy engaging in 1:1 discussions with patients, families, health professionals, and other key stakeholders to understand the experience and needs of our community. We take our commitment very seriously, and all feedback is welcomed and considered.
What are some of the educational sessions that you're most interested in attending?
First, let me say that DBV is honored to be the 2023 FARE Global Summit Premier Sponsor and to host Friday's Game Show. I know we will have a lot of fun together. What we love about this event is the opportunity for networking among attendees. The exchange of stories and information is powerful. We are particularly looking forward to the panel sessions, from creative cake decorating demonstrations to serious discussions around managing food allergies and exploring immunotherapy options—it is sure to have content of interest for everyone.
What inspires your work? Do you have a personal connection to food allergy?
Many DBV colleagues, including members of our Executive Committee, either have food allergies themselves or a loved one with food allergies. We are proud that our team is representative of the patients we hope to one day serve. This gives us a unique advantage in that our work is passionately fueled by individuals that intimately understand the priorities and needs of the food allergy community. I am inspired every day in my role as CEO, to listen, learn, and understand how this disease leaves such an impact. You will see me walking around and mingling at the 2023 FARE Summit. I hope to have many great conversations. I always discover something new, which transpires into actions at DBV. I am excited to see what insights are brought to light this year with the incredible agenda scheduled.