Meet the Teen Advisory Group's Class of 2020!
This year's graduating class has already been put to the test, but facing challenges is where the food allergy community shines brightest.
Graduation is a time of reflection and excitement, a celebration of perseverance and a springboard to the future. The determination of the Class of 2020 to overcome these difficult times has inspired all of us, and we are particularly proud of our graduates in the food allergy community. These ambitious young people are well prepared to tackle uncertainty. In advocating for accommodation and inclusion, they have grown up sooner than their peers, dedicating time to learn about food allergies, to educate others, and to change society in ways that benefit everyone.
FARE would like to extend a heartfelt congratulations to the graduating members of our Teen Advisory Group (TAG). We can't wait to see what you accomplish next on behalf of the food allergy community and the wider world. With fanfare, here's our Class of 2020!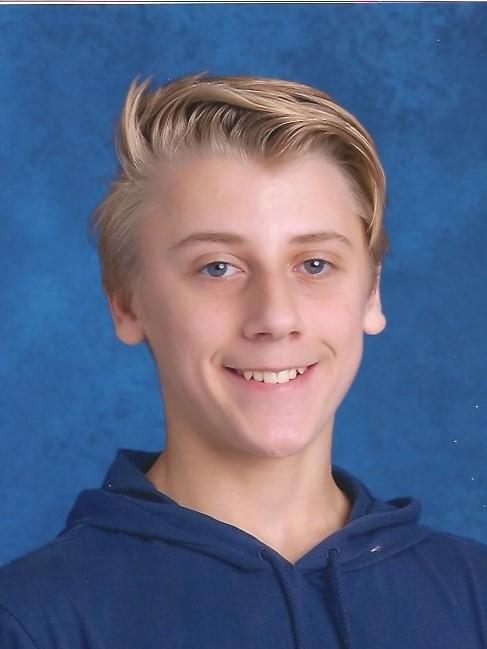 Zachary Blumenfeld recently completed eighth grade as a "QUARAN-TEEN" at Folly Quarter Middle School in Howard County, Maryland. Zachary achieved academic excellence and has been on the Principal's Honor Roll during all three years of middle school. He plays the alto saxophone and tenor saxophone and has been a member of the Symphonic Band, Wind Ensemble, Jazz Band and Jazz Combo. Zachary has participated in many band competitions including the Towson University and the Festival of Band at Hershey Park. Zachary also enjoys sports, being outdoors, traveling and gaming. Undeterred by the challenge of managing multiple food allergies, Zachary looks forward to being a freshman at Glenelg High School in the fall.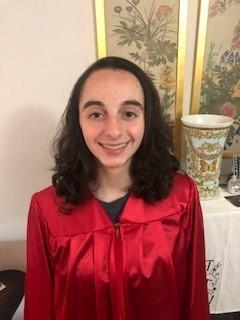 Juliet Cimaglia is graduating from eighth grade this year. She is a straight-A student who loves athletics, art and music. She plays competitive soccer, basketball, volleyball and softball, and has played the trumpet since fourth grade. When not studying or competing in sports, she makes time to tutor classmates who need assistance. She was inducted into the National Junior Honor Society. For her honors Social Studies and ELA classes, she entered a project into the National History Day Competition. For her project, Juliet created a website about the history of the EpiPen, which won the first two rounds of competition and was sent to Hofstra University for judging.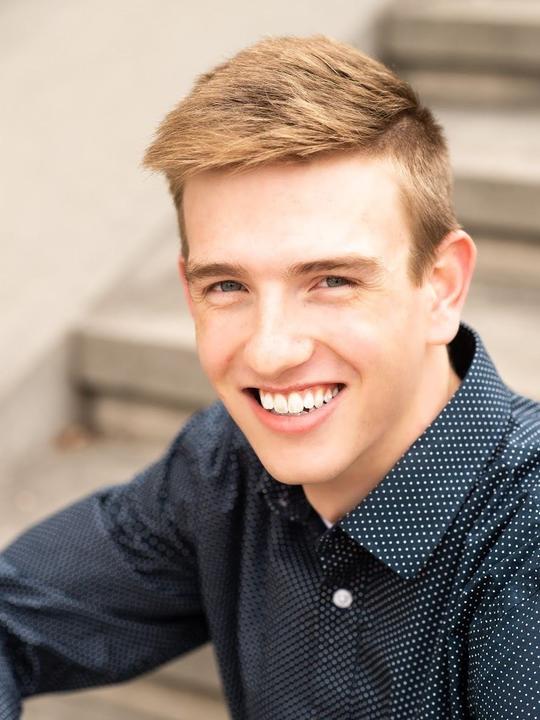 Since 2015, Daytona Hodson has played an active role in TAG, speaking at FARE conferences, getting involved with advocacy efforts, appearing as a spokesperson on local television and leading education and fundraising efforts in his community. His kindness and support of others has been a steady trait throughout his high school and TAG career and will continue as he graduates from high school and takes his passion to Oklahoma State University in the fall.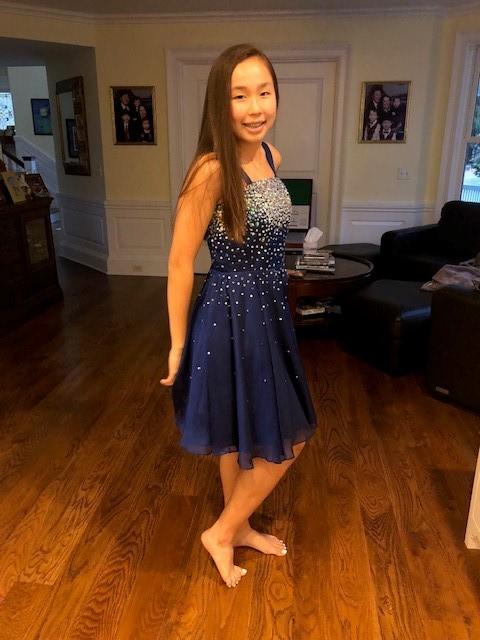 Lila Hwang is graduating from Our Lady of Mercy's Middle School, where she has maintained high academic honors throughout. She has received the Excellence in French award for the past two years. Her passions include student council, admissions ambassador, volleyball, competitive dancing, teaching younger students to dance, being on the FARE Teen Advisory Group, and most importantly, being a kind friend to all. Congratulations, Lila! We look forward to the wonderful things you will do in high school.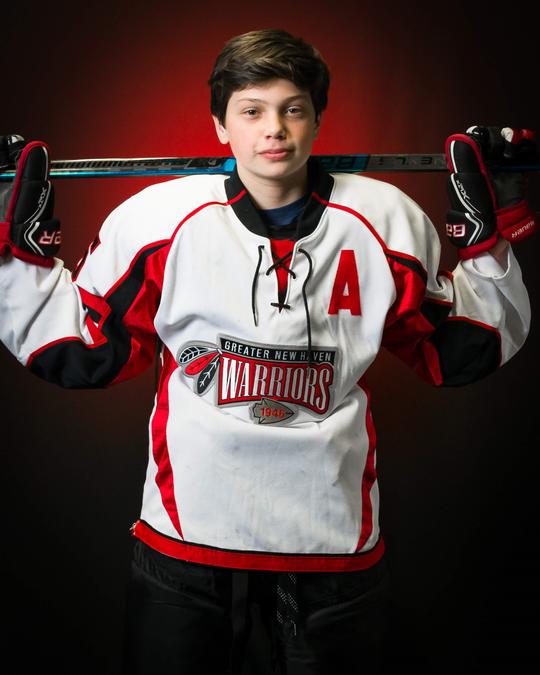 A self-motivated and responsible student, Jack Maley is graduating eighth grade and heading to high school in the fall. His teachers describe him as skillful with higher-level thinking. He was inducted in the National Junior Honor Society. Jack plays hockey and lacrosse and was named assistant captain of his hockey team by his teammates. Jack shares his love for hockey by volunteering as a junior hockey coach. He enjoys hiking, camping, playing video games and eating a good steak and loaded baked potato.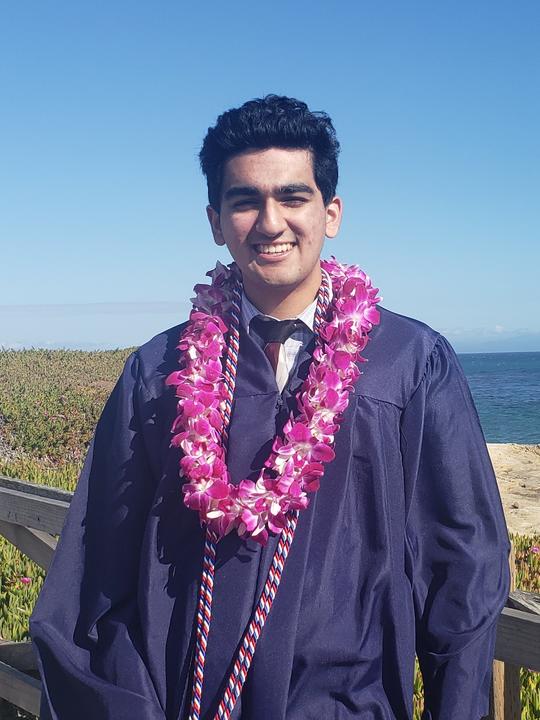 Andrew Nazareth embraces being a Class of 2020 high-school graduate with the same hope and determination amidst COVID 19, as he navigates a full life with food allergies. Andrew will attend Georgia Tech this fall majoring in Computer Science. Besides being an honor student, Andrew has won several awards for his science fair research and is a national award-winning artist. He is an Eagle Scout and recently became an Assistant Scout Master.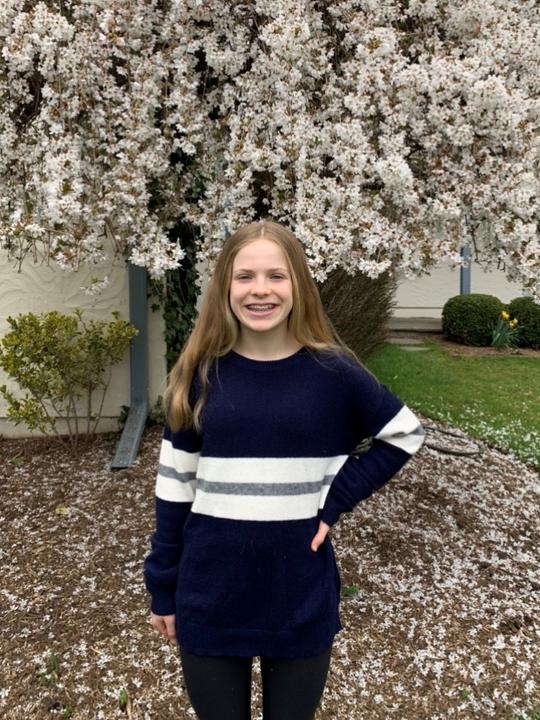 Grace O'Hara is graduating from the eighth grade at The Ursuline School in New Rochelle, New York. An honors student, Grace played JV soccer, winning the Newcomer Award this past fall. She has been a competitive Irish dancer for over 10 years, traveling across North America and to Ireland and the UK.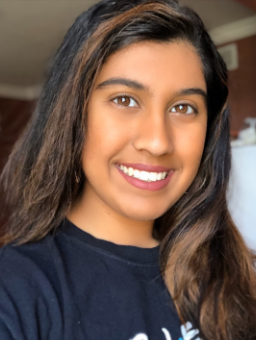 Anesha Santhanam is a high-school senior and the CEO of Likeable STEM, an educational company that offers onsite/online technology training. A portion of the company's proceeds are donated to FARE. Anesha developed an iOS app for food allergy management, presented at FARE's Innovation Tank, and met with legislators on Capitol Hill to advocate for the FASTER Act. She's pursuing an Information Systems Degree at Carnegie Mellon University and aspires to make her mark on the world!