March 2022 Leadership Spotlight - Service Programs and Support Groups Receiving FARE Funding in 2022
This year FARE is providing 13 Community Outreach Awards and 13 Support Group Leader stipends totaling $39,000 to foster volunteer-led activities that serve communities in 17 states.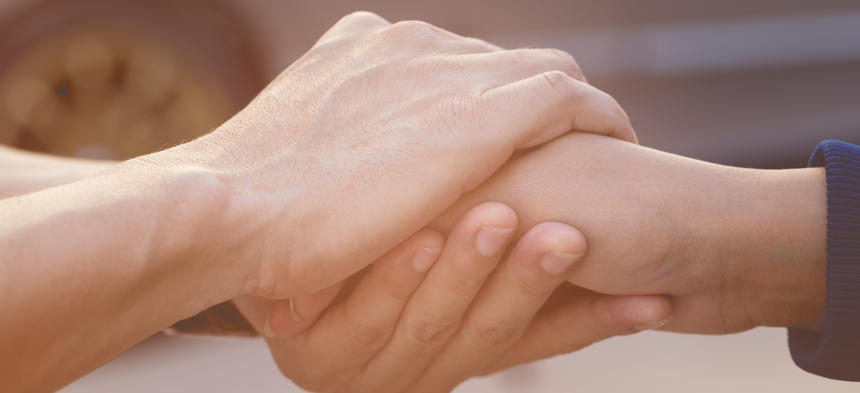 FARE's Community Outreach Award program empowers support group leaders across the country to implement initiatives aimed at educating others about the severity of food allergies, raising awareness of food allergies as a serious public health issue and creating lasting change within the local community. FARE is pleased to announce the funding of 13 Community Outreach Awards totaling more than $33,000 to 13 support group leaders across the country, supporting volunteer-led activities that serve communities in 15 states.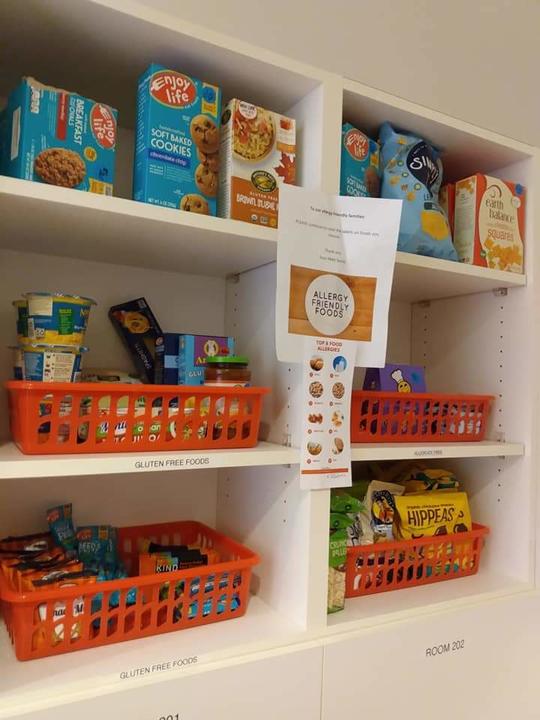 Aligning with FARE's commitment to Diversity, Equity, Inclusion and Access (DEIA), the majority of awardees will be focusing their community projects on initiatives that increase access to care and resources within underrepresented, underserved, or under-resourced communities. From providing food allergy awareness training to children and staff at low-income preschools and Title I elementary schools, to partnering with local food distribution centers to provide safe foods to low-income families in need, here are just some of the valuable initiatives to be completed in 2022: 
Training preschool and K-12 teachers and staff, including school nurses
Distributing educational materials to local schools, libraries, businesses, and allergist offices
Hosting Teal Pumpkin Project awareness events and activities 
Providing food allergy-friendly day camps
Translating food allergy materials and resources for linguistically diverse communities
Offering a mental health webinar series with a guest expert speaker
Engaging teens with a virtual cooking class and peer mentoring program
Partnering with local food assistance programs to train staff and increase access of allergy-friendly foods
Also, this year FARE is granting $5,800 in stipends to 13 support groups serving families in 13 states. FARE-Recognized Support Groups play a vital role in carrying out FARE's mission by hosting meetings, forums, and events to help families living with food allergies feel safe, included, and supported. Click here to find a support group in your local area.
Support groups leaders work tirelessly to promote inclusion for all those affected by food allergies and to provide forums for families to connect with each other in a supportive environment. One support group leader explained the impact of these stipends:
"We are so thankful to FARE continuing support [for] our families' efforts to educate, advocate and include so many from our community. Families are so grateful for safe events, and it truly has a positive impact in our community."
FARE is thankful for the dedication of our support group leaders and grateful to our donors and partners who make it possible for us to help fund these valuable community initiatives and stipends. Your generosity makes our Community Outreach Awards, support group leader stipends, and all FARE community access and education initiatives possible. Click here to support these important resources for families living with food allergy. 
2022 FARE Community Outreach Awards
Food Allergy Preschoolers Program
Brett Fox
Food Allergy Friendly Day Camp
Charity Luiskutty
Food Allergy Awareness Program by PAK (Parents of Allergic Kids)
Cristina Stainkamp
Utah Food Allergy Network Outreach and Education Projects
Francesca Rose
Camp R.O.A.R. (Really Outstanding Allergy Retreat)
Heather Chait
Food Allergy Alliance of the Mid-South Community Support, Education & Outreach
Kelley Barnett
Food for Thought-2022
Lisa Rosenberg
Building Community and Belonging
Louise Tippens
Just Like You Films - Food Allergies
Mandi Kearns
Food Allergies with Pizzaz
Mary Schlief
Community Engagement
Mary Schlief
Food Allergy Public Outreach
Nona Narvaez
Tampa Bay Area Community Outreach and Education Program 2022
Tara Geise
2022 Support Group Leader Stipends
Charity Luiskutty
Coastal Food Allergy Support (Southeast Virginia and Northeast North Carolina)
Francesca Rose
Utah Food Allergy Network (Utah and surrounding states)
Heather Chait
Parents of Allergic Kids (PAK) (Charlotte, N.C. and surrounding counties in North and South Carolina)
Helen Look
NNMG Food Allergic Families of Ann Arbor (Greater Ann Arbor, Mich. area)
Jenine Lawton
Parents Having Allergic Children Team (PHACT) (Chester County, Penn., and surrounding areas)
Kelley Barnett
Food Allergy Alliance of the MidSouth (Memphis, Tenn./West Tennessee/Mid-South [Tennessee/Missouri/Arkansas])
Lisa Rosenberg
NNMG of South Jersey (Southern New Jersey/Philadelphia area)
Mary Schlief
West Metro Food Allergy Connection (Western Minnesota: Howard Lake, Waverly, Montrose, Waconia, Dassel)
Meghan Neri
South Shore Allergy Families Educating (SAFE) (Massachusetts South Shore)
Michelle Johnson
Food Allergy Community of Bryan/College Station (Bryan, Tex. and College Station, Tex.)
Michelle Swanstrom
Anaphylaxis & Food Allergy Association of Minnesota (AFAA) (Minnesota)
Renata Doerr
Greater Buffalo Food Allergy Alliance (Western New York)
Tara Geise
Tampa Food Allergy Support and Education (Tampa Bay area)