FARE Blog
September 24, 2020
FARE Leadership Spotlight - September 2020
Meet Priscilla Hernandez, a member of FARE's Board of National Ambassadors, and learn a little more about her!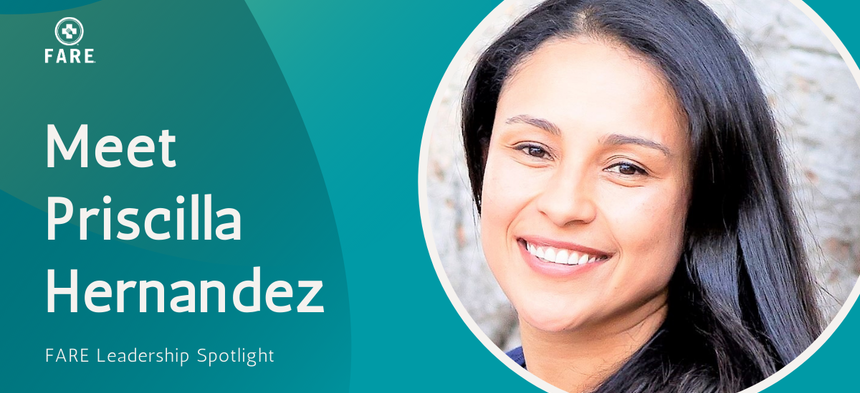 We're so excited to kick off our Leadership Spotlight series with Priscilla Hernandez, a member of FARE's Board of National Ambassadors and a food allergy mom living on the West Coast. In this Q&A, Priscilla shares about her food allergy journey, why she supports FARE, and her favorite thing to do aside from advocating on behalf of her son and the 32 million Americans with food allergies.
What's your name, where are you from, and what is your food allergy connection?
My name is Priscilla Hernandez, and I'm from Los Angeles, California. I became particularly passionate about food allergy issues because my oldest son suffers from severe food allergies.
What drew you to FARE? Why do you support FARE?
I support FARE because of the commitment to providing invaluable services and support to millions who are suffering with food allergies. FARE empowers individuals through education and awareness and continually advocates for the food allergy community.
When you think of FARE, what first comes to mind?
APPRECIATION. Not only is FARE an amazing organization that provides vital resources and education to those with food allergies, FARE represents hope. Those who are served by your advocacy and awareness efforts could never thank you enough.
What is one thing you would tell any food-allergic person or parent/guardian of a food-allergic person?
As a mom of a child with life-threatening food allergies, my advice would be: You are your child's number one advocate, especially when it comes to their healthcare needs. Your voice is theirs, so please never feel as though what you are saying is too much or may inconvenience anyone. It is necessary, and oftentimes your own advocacy can and will help others with the same issues.
What is the best food allergy advice you ever received?
Inform yourself and find support. The hardest part of anything is the unknown. Equipping yourself with the best information enables you to navigate and plan for your or your child's future, thus enabling you to make well-informed decisions. Also, please know that you are not alone. Finding a network of support will help you in your food allergy journey.
What is your favorite hobby or pastime?
Spending time with my family. Especially driving in a golf cart with my eight-year-old around the local golf course on a beautiful sunny day.