FARE Blog
December 14, 2022
FARE Leadership Spotlight - December 2022
Learn how the leaders of Coastal Food Allergy Support (CoFAS) turned a 2022 Community Outreach Award from FARE into an unforgettable day for 40 kids.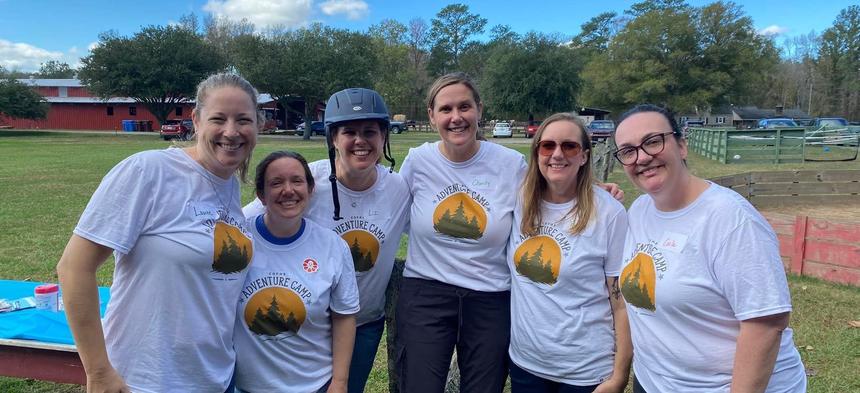 In March 2022, we reported on the year's Community Outreach Awards, which are grants from FARE that foster volunteer-led activities on behalf of the food allergy community. One of these 2022 Community Outreach Awards supported a Food Allergy Friendly Adventure Camp organized by CoFAS (Coastal Food Allergy Support), a FARE-recognized food allergy support group serving families in coastal Virginia and North Carolina. Here, CoFAS support group leaders Charity Luiskutty, PA-C, and Liz Koman, PhD, share how their Community Outreach Award made a joyful and safe experience possible for young people living with food allergies.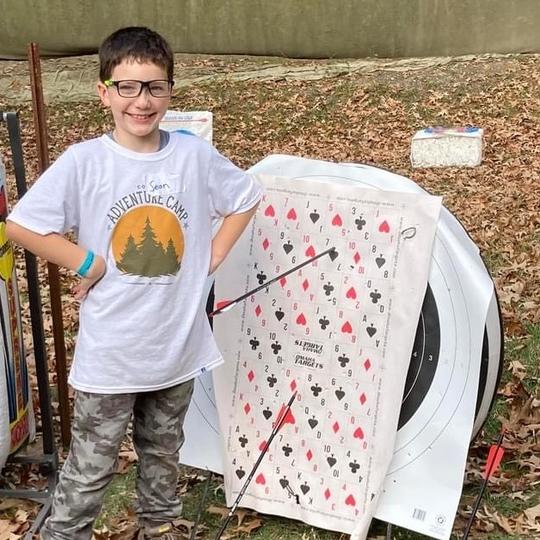 Thanks to FARE's support, the food allergy friendly Adventure Camp that our support group, CoFAS (Coastal Food Allergy Support), held on Nov. 12, 2022, at the Triple R Ranch in Chesapeake, Va., was a huge success!
The weather cooperated for a beautiful day, and we had 40 registered campers. Over half had anaphylactic food allergies. Others had celiac disease, eosinophilic esophagitis, or asthma, and some without food allergies attended to have fun with their friends enjoying camp in a safe environment.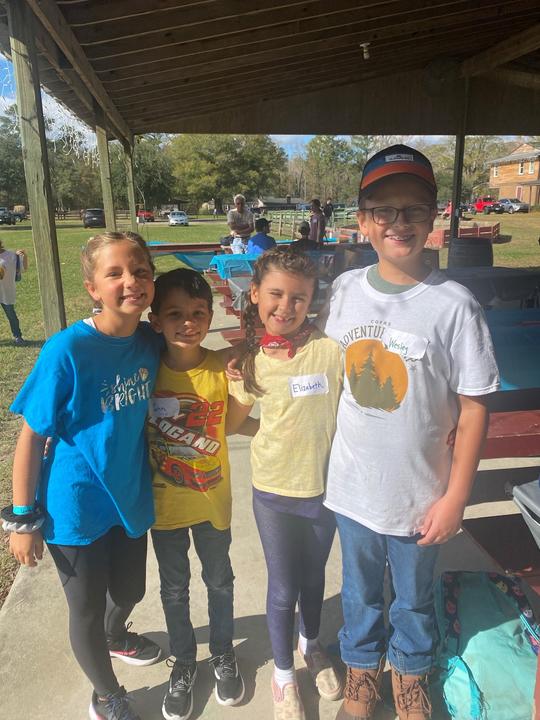 By lunchtime they were all acting like they knew each other forever. By the end of the day, they were swapping contact information, didn't want to leave and were begging us to offer the camp again.
We had attendees from the local commuting area and from throughout the state of Virginia. Two sisters even travelled from Michigan for the day camp! We chose a holiday weekend to support families who wanted to travel, and it appears that the decision paid off.
The kids with food allergies were incredibly appreciative to be able to have such a fun experience provided for them where they felt safe and were able to make new friends. Some parents said their kids were talking about it for days leading up to camp, calling friends and family to tell them what they were going to get to do!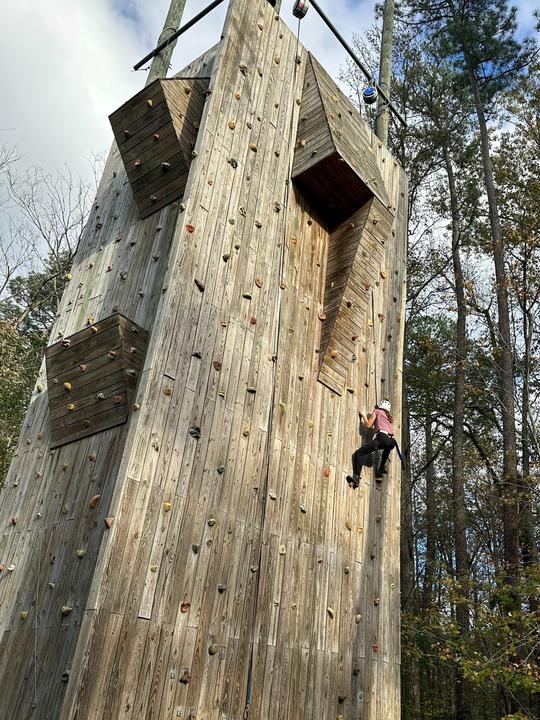 Those without food allergies had a blast, too, and learned even more how to be supportive to those with food allergies, such as being mindful of the food they were packing, wiping their hands when coming into camp, not sharing food, and not touching others when eating. We considered this a huge win. A second big win was the education on food allergy awareness that we were able to share with a large ranch that works with many kids and families.
At the end of camp, kids were begging to stay overnight or come back the next day, and they wanted to make sure we texted their parents when we knew when the next camp would be. It was incredibly sweet and the highest compliment we could receive! We got so many heart-melting messages that brought tears to both of us. One parent sent us the following message:
"I seriously am so thankful for you and all of your hard work. My kids and my niece and nephew have not stopped talking about all the fun they have had today. They couldn't pick a favorite activity because they truly enjoyed everything so much. I asked them if they would change anything. One said, 'No way.' One said the thing he would change would be to have it for two days instead of one. Truly-this is the kind of experience they couldn't have had under any other circumstances. We are so thankful for you and your team."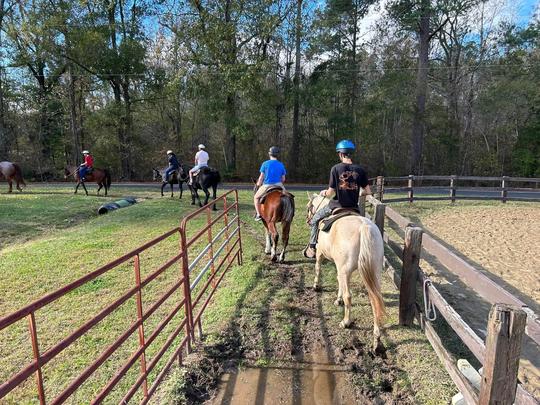 We packed the day full of fun for everyone, from early to late. The parents enjoyed a meet-and-greet with a resource table in the morning before they left to enjoy the day to themselves (many for the first time!) and we ended the evening with a campfire and marshmallow roast during the parent pick up time where kids could linger with their new friends and parents could hear stories from the day. We didn't anticipate that activity would be such a hit, but neither the parents nor the kids wanted to leave, and they stayed for an hour just chatting.
We are so very grateful for FARE's generous support and could not have had this event without it! All the children and parents were asking if we could do it again! We told them we hoped so. If other support groups would be interested in doing similar events, we would be happy to share what we learned. We feel like it was an amazing success!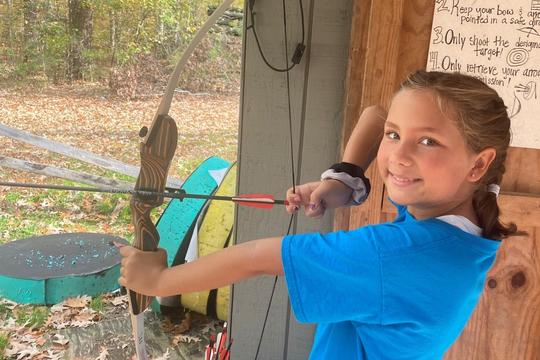 Your donation to FARE makes initiatives like the Community Outreach Awards possible, and throughout this month, your gift will be generously matched up to $100,000 by our friends at OWYN. Thank you for your support.
Photos courtesy of Charity Luiskutty and Liz Koman.