Senior Director, Strategic Programs
Senior Director, Strategic Programs
FARE is seeking an innovative and entrepreneurial professional to lead as Senior Director, Strategic Programs, an important role within the organization that ensures the success of FARE's expanding program engagement. This individual will recognize the urgency of building pathways to communities to provide access to healthcare and other resources required to affect positive change within the social determinants of health.  The candidate will also possess knowledge and understanding of the community development space and how to work with diverse constituents to solve critical health problems. The successful candidate will have the ability to evaluate existing programs to measure effectiveness while working proactively and collaboratively with program staff to design and implement new programs that meaningfully advance FARE's mission and values.
This position is an opportunity for someone with expertise in education, community development, capacity building to lead a passionate group of technical specialists to expand the application of our tools—data, research, and evaluation—to policies and programs designed to improve the lives and prospects of people living with and affected by food allergies.
We're looking for a leader who understands this moment in time and understands how to see and seize the opportunities this moment offers. This person should want to bring people together, but also to bring them—with urgency—toward change. 
Download an application.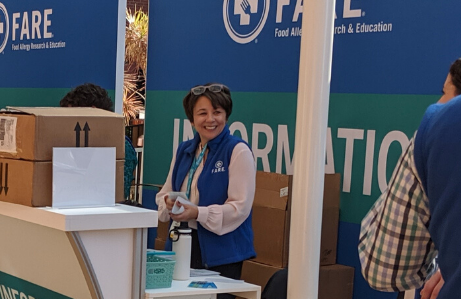 Apply Today
Food Allergy Research & Education (FARE) works on behalf of the 32 million Americans with food allergies, including all those at risk for life-threatening anaphylaxis.