Senior Director of Government Affairs
McLean, VA
Senior Director of Government Affairs
FARE is committed to passing laws and building its grassroots network to advocate for policies that create a better quality of life for the more than 32 million Americans with life-threatening food allergies. The Senior Director of Government Affairs position works primarily on lobbying Congress on key legislative priorities, recruiting and mobilizing FARE's grassroots network of more than 70,000 advocates, and assisting advocates in state initiatives. In addition, this person plays a critical role in planning and executing FARE's annual Courage at Congress: Advocate for a Cure fly-in.
The position will be report directly to the Senior Vice President of Government Affairs. This individual will work closely with the Government Affairs team and members of senior leadership across the organization.
Download an application.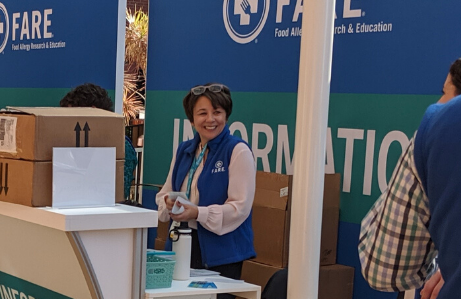 Apply Today
FARE's mission is to improve the quality of life and the health of individuals with food allergies, and to provide them hope through the promise of new treatments.