Senior Director of Communications
McLean, VA
Senior Director of Communications
FARE is seeking an outstanding communicator who will set and guide the strategy for all communications to consistently articulate FARE's mission and vision. This individual will ensure that FARE is positioned as the leading source and disseminator of evidence-based information about food allergies to a variety of stakeholders, particularly members of the media, and will work closely with senior team members as the communications partner on a variety of strategic initiatives and internal communications needs. 
The Senior Director of Communications is a trusted advisor to the CEO and the executive team. This individual leads crisis communications, media relations and acts as a managing editor for publications, overseeing the development of content in a variety of formats in support of multiple program areas. The successful candidate is a strong writer who exhibits sound judgment and has experience working with members of the media as well as the demonstrated ability to tailor messaging to different audiences in a compelling way and through the right distribution channels. Due to the nature of this position some weekend and evenings required.  
Download an application.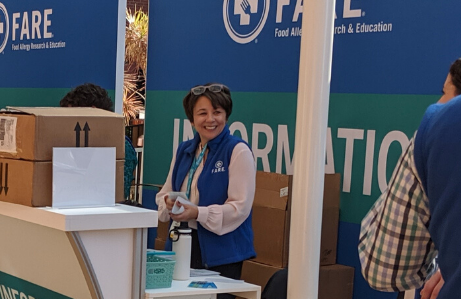 Apply Today
FARE's mission is to improve the quality of life and the health of individuals with food allergies, and to provide them hope through the promise of new treatments.