Recruitment and Retention Specialist
FARE (Food Allergy Research and Education) is the nation's leading non-profit engaged in food allergy advocacy as well as the largest private funder of food allergy research. FARE's innovative education, advocacy and research initiatives transform the future of food allergy through new and improved treatments and prevention strategies, effective policies and legislation, and novel approaches to managing the disease. 
An integral part of the organization's research strategy is expansion of the FARE Patient Registry (FPR), a secure database through which food-allergic patients and their caregivers share health information with the research community.  Enrolling nearly 14,000 participants since its 2017 launch, it is the largest registry capturing food allergy disease patterns in US children and adults.  The Recruitment and Retention Specialist provides overall leadership in directing expansion of the FPR and clinical trial accrual.  This position initiates, develops and coordinates recruitment and retention strategies, materials, and training.  The position collaborates with FARE's research, communication and creative services teams and external partners.  This role will report directly to the Vice President of Clinical Operations.  
Download an application.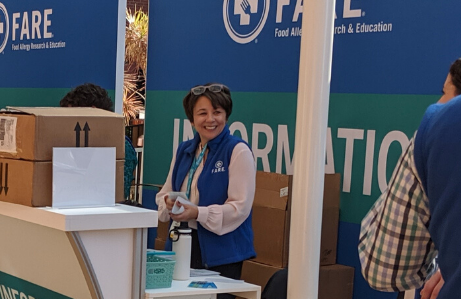 Apply Today
FARE's mission is to improve the quality of life and the health of individuals with food allergies, and to provide them hope through the promise of new treatments. Apply today by clicking below, or by emailing your application to career@foodallergy.org.