Manager of Grassroots Advocacy
McLean, VA
Manager of Grassroots Advocacy
FARE is the largest organization serving 32 million Americans living with life-threatening food allergies. Its mission is to improve the quality of life and the health of individuals with food allergies and to fund the research necessary to create new therapies and, ultimately, a cure. 
FARE is committed to growing its grassroots capabilities. It is seeking a Manager of Grassroots Advocacy to help build a best-in-class program. 
This person will be responsible for implementing strategies that will help FARE recruit, steward, and mobilize advocates nationwide. Advocates will influence public and private sector decision makers to implement policies that expand food allergy research, help get treatments to patients more quickly, and ensure those treatments are affordable.
The position will be reporting directly to the Director, Grassroots Advocacy. This individual will work closely with the legislative team and members of other departments across the organization.
Download an application.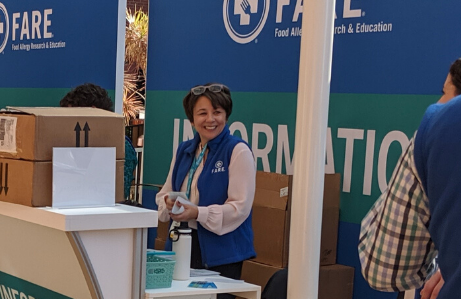 Apply Today
Food Allergy Research & Education (FARE) works on behalf of the 32 million Americans with food allergies, including all those at risk for life-threatening anaphylaxis.