Director Regulatory Affairs
Must be located in DC, Maryland, VA (DMV) area
Director Regulatory Affairs
Food Allergy Education and Research (FARE) is seeking a top-level professional who has a clear understanding of the regulatory process to lead our efforts with federal agencies. This individual will assist and position FARE as the world's leading food allergy advocacy organization and largest private source of funding of food allergy research.  
The Director Regulatory Affairs will be responsible for all regulatory issues and top level regulatory relations for FARE.  The Director provides strategic direction and management for key regulatory relations function that is related to one or more of the organization's regulatory priorities. The position requires a sophisticated understanding of the regulatory (FDA, NIH and CDC) and political processes. The Director of Regulatory Affairs is an expert in his or her key areas of responsibility. 
Download an application.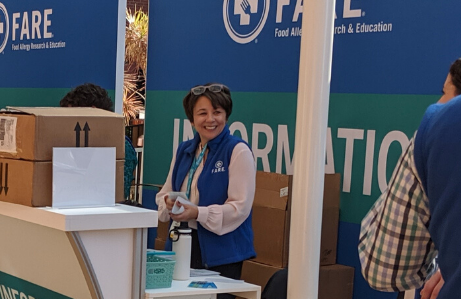 Apply Today
Food Allergy Research & Education (FARE) works on behalf of the 32 million Americans with food allergies, including all those at risk for life-threatening anaphylaxis.