Director of Data Architecture
Remote (HQ in McLean, VA)
Director of Data Architecture
An integral part of the organization's research strategy is maintenance of the FARE Patient Registry (FPR), a secure database through which food-allergic patients and their caregivers share health information with the research community.  Enrolling nearly 14,000 participants since its 2017 launch, it is the largest registry capturing food allergy disease patterns in US children and adults.  Complimentary initiatives include the collection of Electronic Health Record data and biospecimens.  
The Director of Data Architecture will be responsible for maintaining the technical aspects of the registry, supporting the collection of electronic health record data, and creating a data commons that assimilates data from multiple sources to accelerate the development of therapies and diagnostics for food allergies.  
This role serves as a technical manager, responsible for driving the development, execution, and continuous improvement of new and existing policies, capabilities, and processes. This role will report directly to the Chief Research Strategy and Innovation Officer.  
Download an application.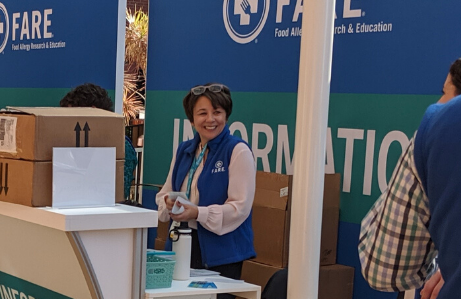 Apply Today
FARE's mission is to improve the quality of life and the health of individuals with food allergies, and to provide them hope through the promise of new treatments. Apply today by clicking below, or by emailing your application to career@foodallergy.org.