Customer Acquisition Manager
You wake up in the morning eager to support the mission by growing subscribers to the FARE Marketplace and the FARE Living app. As an integral part of the Mobile Experiences team, you embrace the goal to bring more people with food allergies, intolerances, and their extended community into the FARE community. As an expert in customer acquisition, you use innovative technologies and are open to experiment with revolutionary tactics to achieve results. Your energy, passion, and drive infuse others to collaborate with you to achieve more.
The Customer Acquisition Manager will be responsible for leading FARE's mobile customer acquisition strategy, planning, tactics, and execution for the FARE Marketplace and FARE Living app. They are highly analytical, data-driven, with a deep understanding of digital marketing and demand campaigns. In addition, they will contribute to growing opt-ins to the FARE patient registry.
A successful candidate will have a track record of growing subscribers for mobile apps and online products in B2C for profit companies. 
Download an application.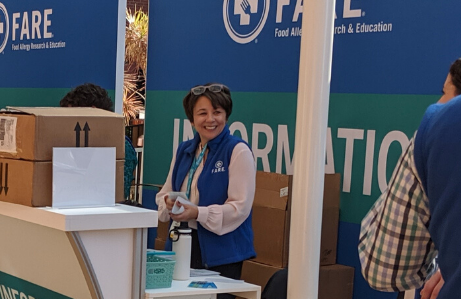 Apply Today
Food Allergy Research & Education (FARE) works on behalf of the 32 million Americans with food allergies, including all those at risk for life-threatening anaphylaxis.