Customer Acquisition Manager
Customer Acquisition Manager
You wake up in the morning eager to continue the mission to add more customers to the FARE platform, and you go to bed tired, yet pleased with another successful day.  We are building new services to attract customers into our community, and you view innovation as a positive aspect of your job.  Your energy and passion infuse others to collaborate together with you to achieve more.
The Customer Acquisition Manager will be responsible for leading FARE's subscriber acquisition strategy, planning, tactics and execution for the FARE patient registry, the FARE Marketplace and the FARE app. He/she is highly analytical, data-driven, with a deep understanding of digital marketing and demand campaigns. In addition, he/she is innovative and open to experiment with guerilla tactics to achieve results. He/she will be an integral team member of the Commercial Services team, reporting to the head of Strategy & Partner Development within Commercial Services.
We need to grow our FARE Registry sharply to create an enhanced research tool to urgently find new therapies, efficiently match candidates to pharmaceutical firms' recruitment needs, and make a difference to millions of lives.  This is more than a job, it must be a passion.
A successful candidate will have previous experience acquiring and growing subscribers in for profit companies. 
Download an application.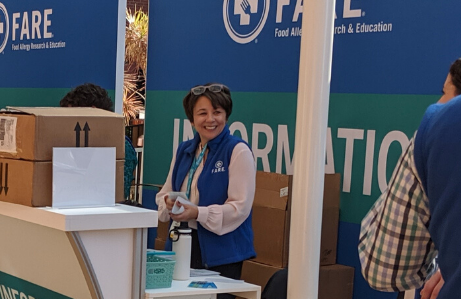 Apply Today
Food Allergy Research & Education (FARE) works on behalf of the 32 million Americans with food allergies, including all those at risk for life-threatening anaphylaxis.