Chief Revenue & Marketing Officer
Chief Revenue & Marketing Officer
To achieve our growth objectives, FARE is transforming and creating a fully integrated revenue & marketing organization, which will be led by a Chief Revenue & Marketing Officer. The essential focus of this role will be leading several distinct verticals including revenue, marketing, and communications in an integrated fashion to serve the various constituents of FARE – including donors, potential donors, patients, constituents, and researchers.  The Chief Revenue & Marketing Officer will hold a proactive seat on the Executive team, further infusing "the voice of the patient" across the organization and building a fully integrated diversified "constituent experience" across all touch points, digital and traditional, and fostering a culture of philanthropy and service within the organization.
As the principal revenue and marketing architect, the Chief Revenue & Marketing Officer will leverage the entire organization to put the strong and innovative marketing and revenue driving strategies, tools, and metrics in place to create, drive mission awareness, brand experience and drive/manage revenue across multiple channels.  Additionally, this individual will be responsible for developing and delivering the organizations marketing initiatives that are aligned with the organization's aggressive near- and longer-term strategy. This position requires an excellent communicator who is self-driven, creative, and rational with a focus on innovation.
Download an application.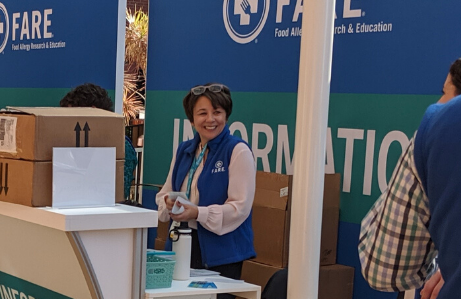 Apply Today
FARE's mission is to improve the quality of life and the health of individuals with food allergies, and to provide them hope through the promise of new treatments.